01/04/2018
A retailer's guide to 2018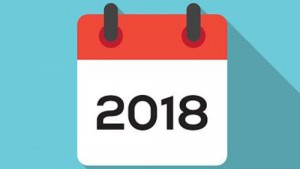 By Carolyn Schierhorn, managing editor for Store Brands, an EnsembleIQ sister company.

Many grocery retailers, from supermarket chains to convenience stores to mass merchants and discounters, leverage their creativity and shopper insights to please existing customers and entice other consumers to visit their stores and e-commerce sites for the first time. Store Brands, a Convenience Store News sister publication, offers 10 ideas for retailers to maintain customers and attract new ones in 2018 and beyond:

1. Today's consumers are insisting on transparency. Be sure to participate in a program such as SmartLabel so your customers have easy access to detailed, well-organized product information, and make sure to use social media and in-store signage to tell customers about your sustainability and fair trade initiatives.

2. Add more co-creation opportunities for customers on the store perimeter to increase shopper engagement and enjoyment.

3. Look for ways to make shopping as convenient as possible for customers, whether offering curbside pickup or home delivery or having satellite click-and-collect outposts.

4. Given that customer service is a key element of a retailer's brand, make sure that employees are attuned to shoppers' needs and wants, and that they recommend store brand products to customers whenever appropriate.

5. If you're foraying into in-store foodservice for the first time, your grocerant needs to be more than a hot bar with a few plain tables in the corner. Uniqueness and an Instagram-worthy atmosphere are important to customers, especially young adult shoppers.

6. If you haven't yet developed a natural and organic private brand food line, considering doing so.

7. With millennials known for pampering their four-legged companions, pet food and supplies constitute a category with untapped potential for store brands. Consider strengthening your offerings in this realm.

8. Consumers today tend to shop while looking at their smart phones, so consider how you can use the latest technologies to increase sales. With beacon technology paired with a phone app, for example, retailers can send specific messages to customers as soon as they enter the store and offer cross-merchandising suggestions when they look at items in a particular aisle or refrigerated case.

9. Play up your private brands on your website and e-commerce portal.

10. Invite representatives of small businesses and area nonprofits to set up displays on the store perimeter, so they can tell customers about community resources. These individuals and organizations will likely reciprocate by recommending your stores and private brands to others.

Carolyn Schierhorn is the managing editor for Store Brands.