10/30/2013
OCSA: Retailers call on Queen's Park to talk c-store issues
It's tough out there for c-store owners, but the issues that matter most in the industry are the exact ones being tackled by the OCSA. Here's a breakdown of recent wins, files and developments from Ontario's c-store association...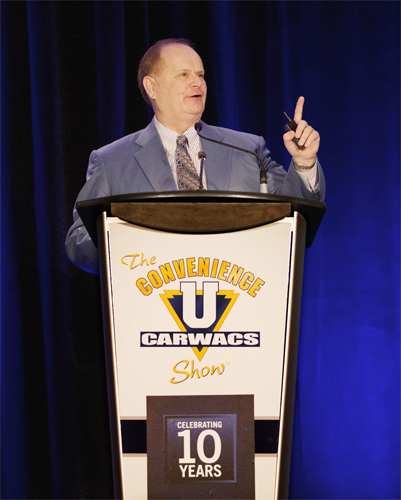 For the August 2013 Convenience CONNECT newsletter from the OCSA, click here: OCSAConvenienceConnectNewsletter


 

The Ontario Convenience Stores Association (OCSA) shone a spotlight on major convenience industry issues when it brought its retailer members to Queen's Park in Toronto October 29 and 30.

The events kicked off with the announcement from CEO Dave Bryans that OCSA retailers will dedicate at least 30% of their shelf space to Ontario craft beer and wine when presented with the opportunity to retail these products in the province.

On October 30, 25 OCSA retailers representing 7-Eleven, Mac's, Petro-Canada, and many others, including independents, met with MPPs in an effort to increase government collaboration and improve the c-retailing landscape in Ontario. Here's what they discussed:

Beer and wine

The OCSA has been advocating for the right to sell beer and wine in convenience stores, and is urging government to modernize the province's alcohol retail system. More agency stores in Ontario c-stores could be a good place to start.

Contraband tobacco

In its 2013 budget, the Ontario government outlined measures it will take to help fight contraband tobacco and its associated criminal elements, and the OCSA would like to see the province act on all commitments made.

Healthy Kids panel

The OCSA supports the objectives of the Healthy Kids panel report and would like to collaborate with government to help create awareness and promote healthy choices in c-stores. There is concern surrounding the potential POS ban. Retailers can have their say by filling out this questionnaire. It should only take 10 minutes to complete.

To stay on top of all OCSA files, be sure to visit The OCSA website and to follow @OntarioCStores on Twitter.