07/15/2020
Celebrate good times, come on!
Changing consumer behaviour is affording c-stores a unique opportunity to help customers mark special moments, from family moving nights to Halloween, but it starts with the right product mix



COVID-19 restrictions may have put a kibosh on Easter gatherings this year, but Canadians still sought out chocolate and candy. Fortunately for the sector, more shoppers than usual found their treats at c-stores.   

Easter confectionery in the convenience and gas channel reached $3.8 million nationally and grew 13% over 2019, according to Nielsen MarketTrack for the season ending April 25th, 2020. 

It has given c-stores reason to be bullish about their role in helping customers celebrate other calendar milestones amidst a new normal of social distancing and shifting shopping behaviours. 

The Civic Holiday, Labour Day, Back to School, Thanksgiving and Halloween are all upcoming opportunities for the convenience industry. 

Maintaining traditions

"Quality time with family is important and Canadians are still looking to maintain their traditions even if they can't celebrate like they once did," says Julie Sirois, VP of sales at Mondelez Canada, adding "these moments during the year are providing a sense of normalcy for our turbulent times."

After 17 years with PepsiCo Foods Canada where she led sales for its Frito-Lay portfolio, Sirois joined Mondelez in late March—at the peak of the pandemic. She believes it has set up the c-store to become a favoured destination of seasonal and holiday goodies.

To help consumers capture the essence of summer, Mondelez has introduced limited-time varieties of its Cadbury Dairy Milk chocolate bars—Fireworks, S'mores and Rocky Road—as well as summer-themed flavours of its Maynards gummies, called Tropical Swedish Berries, and Sour Patch Kids gummies, Sour Patch Kids Crush. 

Size matters

It has also partnered with key c-stores on larger take-home sizes of its candy and gum brands. "Historically, single-serve confectionary has been a big part of the convenience business, and it still is. However, we are seeing larger packs growing faster than anything else in this channel," notes Sirois. 

At the start of the COVID outbreak, that was attributed to pantry loading. Now she says consumers are wanting "to avoid long grocery store line-ups" and are picking up staples like bread and dairy at their local c-store. While there, they are adding treats to their shopping baskets that can be enjoyed multiple times or shared at home. 

This includes for special occasions, but also moments with loved ones like during a BBQ on the patio or a movie night with the kids. 

To that end, promotional bundles like a bag of milk with a pack of Oreo cookies could work really well, says Sirois, especially given people are watching every dime they spend. 

Halloween highlights

Or, once October hits and the weather turns cooler, a hot beverage with a king-sized chocolate bar, since "after trick-or-treating, the next big driver of Halloween treat consumption is to give yourself a treat," says Sirois.  

As for trick-or-treating, "we don't know what it will look like, but people are still going to want to celebrate Halloween with their kids. They will just do it differently," she says.  "We are working with retailers to ensure we bring products that customers desire." 

Retail analyst Ed Strapagiel agrees candy packs could do very well for c-stores this October. 

"The main supermarkets have gone into bulk-sized boxes of Halloween treats, but right now nobody knows what the turnout is going to be for trick-or-treating, except that there will be less kids going out. The question is, how much less?" says Strapagiel. "Parents are going to be concerned about how the candy was stored, cared for and handled, and so households may only need to give out a small amount."  

It is easy to imagine a scenario where trick-or-treaters go door-to-door only to the homes of friends and family, for instance, rather than the entire neighbourhood.

C-stores might also want to invest in felt masks with Halloween designs, adds Strapagiel. 

Seasonal displays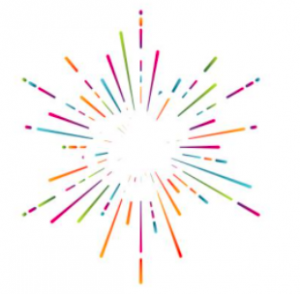 Russell Large, senior business development manager in Ontario for the Continental Store Fixture Group (and former VP of retail services for Hugh Large & Associates Inc.), advises clients to feature a seasonal wall or display for kids, especially if their store is located on the way to cottage country. 

In the summer, that might mean displaying quality water toys and colouring books, and during back-to-school time lunch snacks and supplies, such as pens, pencils and markers. In the lead-up to Halloween, the assortment could change again, to not just masks but also make-up, pumpkin carving kits, costumes and candies. 

"Consumers are looking for c-stores to replace their trip to Toys 'R' Us Canada and other big stores, but the onus is on convenience owners to carry quality product," says Large. "People are willing to pay a higher price for quality, especially if they don't have to drive around and expose themselves."

The allure of fireworks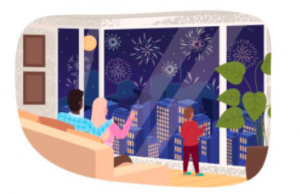 Another way c-stores can deliver a bang in seasonal/holiday sales? Fireworks! 

With the cancellation of fairs, festivals and other public gatherings, expect more households to put firework displays on in their own backyards. 

After Victoria Day and Canada Day, Blast-Off Fireworks, the largest fireworks importer and distributor in Western Canada, cites the Civic long weekend and Labour Day as big purchasing occasions for fireworks. Halloween is also popular, especially in British Columbia, and Diwali, the Hindu festival of lights that starts Nov. 14, is becoming a popular time for fireworks. 

Blast-Off has focused on new products in two categories—finale cakes, which produce a display with a single ignition, and family packs, which provide high-quality fireworks, ignition tools and firing instructions in one box.

"Fireworks can do very well for c-store owners, delivering profit margins of 50% or more," says Matt Bialek, president of Blast-Off, which works with retailers to navigate city by-laws. In Calgary, for example, consumer fireworks are banned, while most other cities across Canada lift fire bans during key times.

"With those margins, in a year like this, it can help c-store owners make up lost dollars from other categories," adds Bialek. "Remember, people still want to celebrate moments even if they are stuck at home." 





This article originally appeared in the July/August issue of Convenience Store News Canada.