02/18/2020
Couche-Tard eager to buy "the entire Caltex business"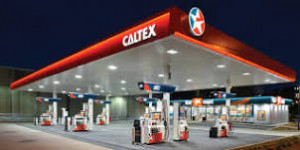 Alimentation Couche-Tard confirms the announcement by Caltex Australia Limited that it has made a further revised non-binding, indicative offer to the Board of Caltex to acquire 100% of Caltex.

"We believe this further revised proposal takes into consideration the information provided throughout our engagement to date and represents a compelling premium for Caltex shareholders, as well as immediate certainty of value," Brian Hannasch, president and CEO of Couche-Tard, said in a statement. "We have long viewed the Asia-Pacific region as strategic to Couche-Tard's future growth, and we look forward to our continued engagement with the Caltex Board in progressing this further revised proposal. We remain a committed buyer of the entire Caltex business, where we see a potential opportunity to leverage our deep operating expertise and global insights to support and grow the Caltex business."

The revised proposal was made on February 12, 2020 and follows two earlier non-binding proposals. Couche-Tard confirmed in a statement that the latest offer represents its "best and final offer price, in the absence of a competing proposal."

The Australian company said last week the proposal would pay AU$35.25 cash per share less any dividends declared or paid by Caltex. According to Canadian Press, the revised proposal allows Caltex to pay a special dividend to shareholders.

Couche-Tard raised its offer for Caltex from AU$34.50 per share after the Australian firm said the $7.7-billion offer in December undervalued the company. It was also rebuffed in October when it made an offer of AU$32 per share.

Caltex operates approximately 2,000 service stations. Couche-Tard already owns about 2% of Caltex shares.

While there is no assurance that an agreement will be reached or that a transaction will be concluded, Couche-Tard outlined in a release that if it were to go forward, the transaction would remain subject to various conditions including:



Satisfactory completion of due diligence by Couche-Tard;


No material asset sales, divestments or acquisitions of assets, capital raisings, capital management initiatives or similar transactions by Caltex, including the planned property IPO;


Unanimous recommendation from Caltex's Board, agreeing to a scheme implementation deed containing customary terms and conditions, and approval by Couche-Tard's Board; and


Approval by Australia's Foreign Investment Review Board.



Goldman Sachs is acting as financial adviser and Allens is acting as legal adviser to Couche-Tard in relation to the further revised proposal.