04/25/2019
Customer experience key to loyalty programs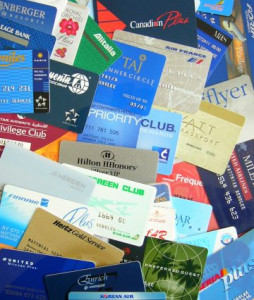 Is your loyalty program betraying you?

Perhaps, if that program is strictly transactional in nature (shoppers simply earn and burn points) and not capturing data to offer relevant, personalized experiences. In fact, marketers from two of Canada's largest retailers–Sobeys and Canadian Tire–contend the term "loyalty" is misleading because a poorly executed strategy can have the opposite effect.

"There's a general misconception that loyalty programs on their own drive loyalty," said Shawn Bloom, vice-president, CRM and loyalty at Sobeys, during Retail Council of Canada's Retail Marketing conference in Toronto April 18, 2019.

"It's really about understanding customers and making them feel special. Loyalty results in great things–word of mouth, a willingness to pay a premium and a belief that your brand is trustworthy," he said. "The reality is that loyalty really begins with the customer experience and you need to have great customer experience in order to have strong loyalty."

A speedy checkout process and ensuring shelves are adequately stocked are a couple of ways grocers can build loyalty through exceptional customer service, said Bloom. He was part of a panel discussion–titled "Loyalty, Loyalty, Loyalty"–that included Shawn Stewart, vice-president, loyalty and customer insights at Canadian Tire, Rachel MacQueen, VP marketing at Air Miles and panel moderator Rob Shields, cofounder and COO at Paymi.

"The irony is we're in a loyalty discussion, but loyalty may not matter," said Stewart. "In year's past, loyalty was a tool to engage the customer… But for us it's identifying who our best customer is, and in today's world with the enhancement of digital platforms—e-commerce, mobile app—if you have a killer digital experience you may not need a loyalty program to understand your customers."

After identifying who those "best" customers are, it's up to the retailer to deliver relevant and rewarding experiences. Canadian Tire, for instance, will send a technician to a customer's home to change their car tires or reward them with tickets to a sporting event. Only then does loyalty become less about handing out points and more about curating experiences.

Bloom, who has been with Sobeys a little more than a year, said he was surprised to learn that even the grocer's most loyal customers aren't that loyal. Customers will split their baskets and go to one store for paper products and another for meat, he said. "Trying to capture that share of wallet is the challenge and the brands that will win are the ones who know their customers the best."

Originally posted at Canadian Grocer.