11/03/2020
Deadline extended for the 2021 Product of the Year Canada Awards
We've extended the deadline but time is running out. Act now to enter Product of the Year Canada.

Extended Deadline: November 20, 2020.

Product of the Year™ is the world's largest consumer-voted award for product innovation. Product of the Year currently operates in over 40 countries.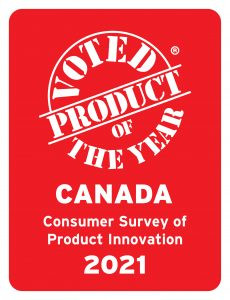 In Canada, the Product of the Year seal is backed by the votes of 4,000 Canadian consumers, guiding shoppers to the most innovative products in their market.

For manufacturers of the winning products, the award is a powerful marketing message proven to increase product trial, awareness, distribution and sales.

The 2021 winners package includes:




The right to use the Product of the Year Canada seal in marketing and communications for 2 years




Inclusion in a brand new integrated B2B & B2C winners marketing campaign (3,000,000+ impressions)




A detailed consumer research report with category specific results, conducted by Kantar on behalf of EnsembleIQ




For the past 30 years, marketers around the world have turned to Product of the Year to amplify their marketing and drive their sales.

Entries close on November 20. Enter your product today at www.productoftheyear.ca

For more information, please visit us at www.productoftheyear.ca

or contact us via email at [email protected]

Follow us on social: Facebook, Twitter, LinkedIn