03/03/2018
Explore Alto-Shaam's Vector™ Multi-Cook Oven at The Convenience U CARWACS Show!
Game-changing new oven category to be showcased with product demonstrations.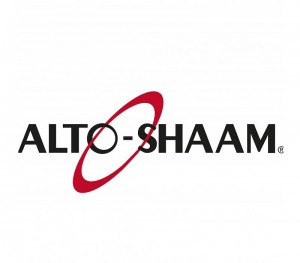 MENOMONEE FALLS, Wis. (March 1, 2018) – The Alto-Shaam booth #1023 promises to be a trade fair destination at the Convenience U CARWACS Show, March 6-7, 2018 at the Toronto Congress Centre with information, product demonstrations, culinary arts, and more.

Of note, Alto-Shaam will showcase its ventless, countertop Vector™ Multi-Cook Oven. Live cooking demos will take place throughout the show. With a single oven, Alto-Shaam chefs will be cooking delicious cinnamon rolls, breakfast sandwiches, pizza and more.

This revolutionary new product offers up to four ovens in one. Users can control temperature, fan speed, and time in each individual oven chamber. Unmatched evenness in cooking is possible thanks to exclusive Structured Air Technology™, which delivers high-velocity, vertical upward and downward airflow. This optimized, focused heat delivers faster, more even cooking than other cooking methods without rotating pans.

"We are confident this oven will be a great addition to kitchens throughout Canada," said Claudio Baldinelli, vice president of sales in Canada and Latin America. "This oven's flexibility surpasses anything we've seen in the market. You can now cook your food exactly how you want it, when you want it, with zero flavor transfer."

To learn more, visit www.alto-shaam.com. 

About Alto-Shaam, Inc.

Alto-Shaam's corporate headquarters, worldwide manufacturing facility, Culinary Institute and Technical Institute are based in Menomonee Falls, Wisconsin. For more than 60 years, Alto-Shaam has been a recognized leader and innovator in the global commercial foodservice equipment industry. With a core business in primary cooking equipment, Alto-Shaam offers an expanded product portfolio that includes award-winning Combitherm® ovens, Vector™ Multi-Cook Ovens, Halo Heat® cook & hold ovens, smoker ovens, heated holding, heated display and merchandising solutions, QuickChiller™ rapid chill units, rotisserie ovens, convection ovens, and drop-in hot and cold wells. Alto-Shaam is also the industry leader in providing integrated food production systems for cook/chill, banqueting and rethermalization applications.