06/18/2019
Game on! Sports drinks quench thirst for sales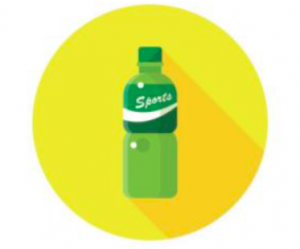 You don't have to be a sports fanatic to realize that sports drinks can add major fizz to your convenience sales.

The sports drink market in convenience shows healthy sales of $91,119,758, according to Nielsen MarketTrack and is performing well in national C&G (excluding Newfoundland) compared to other channels at +2% (dollars vs. prior year) growth (National C&G, 52 Weeks Ending December 29, 2018).

Over 8% of the sports category dollar sales are from SKUs less than one year old, however those SKUs contributed four times more sales than the category grew ($7,553,100 in innovation sales vs. $1,773,197 in category growth; source: Nielsen MarketTrack, National C&G, 52 Weeks Ending December 29, 2018). 

"This shows that consumers are really looking for new and unique products and we are pumped to have some great innovation hitting the market," says Jeff Fitch, commercial strategy director for Coca-Cola Ltd., makers of Powerade, which features a zero sugar, zero calorie hydrating beverage with electrolytes.

"In 2019, we are expanding our Powerade Zero lineup with a new flavour – Grape (710 mL).  We're also introducing Powerade Twisted Blackberry to our roster of base drinks. This is a unique flavour offering not currently available within the category, and will be available in both 946 mL (single bottle) and a 6 x 591 mL. And lastly, we are injecting some excitement into the category through a limited-time offer for Powerade Ultra – a sports drinks with 25 per cent more electrolytes than base Powerade (available in two flavours: Blue Raspberry Cherry and White Cherry (710 mL)." 

Who's drinking?

Sports drinks, perhaps not surprisingly, tend to appeal to a younger demographic. Fully 80% of consumers are under the age of 49 (Source: Environics Demographic Analytics, 2017 - Ipsos FIVE, L52W to Mar, 2018 vs YA):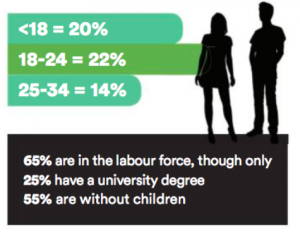 Consumers are going for sports drinks over the key summer months of June through August (May 27-August 25), according to Nielsen MarketTrack, National C&G, 52 Weeks Ending December 29, 2018.

 

How can you appeal to sports drinks consumers?

The top three drivers of purchase decisions in C&G are the range of different types of products, the selection of new and interesting items, and the range of different prices and quality (ShopperPulse2018).

Here are a few tips from Coca-Cola Ltd.'s Jeff Fitch to help keep these drivers in mind:



Have the assortment consumers want

– core SKUs as well as key innovation. Consumers are looking for new and exciting products.



Place prominently in the cooler.

 We recommend knee to eye level for easy identification, and using signage to highlight the sports category.



Display in prominent/high traffic areas in store

. Not all parts of the store are visited in every trip, and placing products where consumers will see them most could increase interaction with the category.



Have the right package available and promoted at the right time of year for the right price.

 As an example, summer is a key hydration period, so having a large selection of both products and packages makes sense at this time of year so consumers can find exactly what they want – whether they're going out for a solo bicycle ride or a picnic with a bunch of friends.



When cross-promoting or bundling, look for combinations that complement each other

instead of substitutes. For instance, you could bundle sports drinks with sparkling water, vitamin water, sparkling soft drinks and teas.