05/14/2019
Hershey taps into ASMR for feature film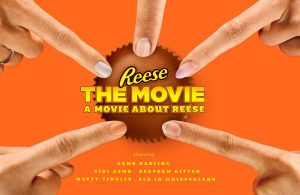 Hershey Canada is tapping into the ASMR craze with the launch of a feature length movie to promote its Reese's Peanut Butter Cup brand.

ASMR (autonomous sensory meridian response) is a tingling feeling triggered by certain types of audio prompts including soft-spoken commentary, scratching, finger tapping or crinkling fabric.

The movie features five prominent names in the ASMR space–ASMR Darling, Gibi ASMR, Matty Tingles, Whisperland and Seafoam Kitten–using audio cues to capture what the brand is calling the "Reese Ritual."

The brand discovered that consumers have a very specific way of eating a Reese Peanut Butter Cup, which "opened the door to parallels between eating the Reese Peanut Butter Cup and ASMR," said Jackson Hitchon, head of marketing, Hershey Canada, in a press release.

The film streams on Crave TV starting June 9 and will be available via YouTube on June 17.

Originally published at Canadian Grocer.