03/08/2019
Keynote highlights from Convenience U CARWACS Toronto 2019
The Convenience U CARWACS Show offers retailers strategies to succeed
With so many technological and social changes impacting the industry, convenience retailers must find new and innovative ways to drive customers to their stores, connect with them on a personal basis and provide the products and services they want, quickly and effortlessly.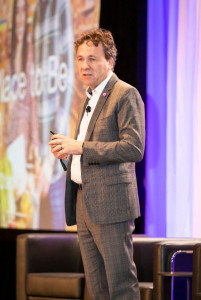 "Traffic is the key word today: It's everything to our world," marketing guru Tony Chapman told attendees at the 16th annual Convenience U CARWACS show in Toronto recently. "With phone apps and now even drones to deliver to your door, convenience stores are no longer convenient. They must become 'a place to be,' not just somewhere to buy stuff. Every consumer is on a journey. You must connect with them emotionally, be more of what matters to them, be frictionless and add value to them."

Retailers can be more by being safe and affordable, consistent in their services and products, well lit, well stocked, friendly, helpful and accommodating, supply better-for-your-family food options and new, innovative products. They should work to make the shopping experience frictionless by being organized and easy to shop, offering lots of healthy options and being open convenient hours for their customers.

"What is the premise for your store and do your customers understand what that is?" Chapman asked. "Are you putting out the right promotions at the right prices and do you have the right people to offer the help that customers want and need? Ask how you can become a part of the neighbourhood and give customers more of what matters to them. Be transformative and help them on their journey."

Profit centres

Robert Colucci, commercial director with Fontem Ventures Canada/blu, urged all sectors of the industry to work together to build the e-smoking category. "Seventy three per cent of smokers want to quit," he said during a panel discussion. "The innovation of e-cigarettes has helped, but retailers need lots of good information about them, what they are, what's in them and their variations to help customers make that change in their lives."

Next to cigarettes, lottery is the number one driver of traffic in the convenience and gas channel, accounting for $2.9 billion in sales and $210 million in commissions a year, said Larry Colatosti, executive director of sales with the Ontario Lottery and Gaming Corp. The corporation is continually looking for innovations in the games it offers and functionalities such as bigger, better-quality screens, customer-facing bar code readers, ticket checkers, play-stands with digital screens and digital menu boards.

Employee engagement

Other keys to driving and retaining traffic are hiring the right people and creating a great workplace culture which rewards effort, success and innovation. Hiring the right people for the job can pay huge dividends for customers and your business. Studies have shown that organizations with highly-engaged teams of employees have higher share prices and are more profitable and more likely to reach targets.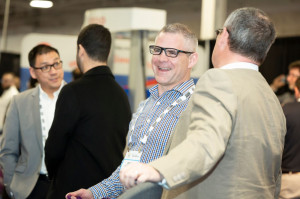 "Create a culture of innovation where people feel they can contribute new ideas and be rewarded," said George Anastasopoulous, chief outcomes engineer at Leadership Fundamentals. "If you take care of your employees they will take care of your customers."With the legalization of recreational cannabis use come further possibilities of employee impairment in the workplace. Convenience owners, operators and staff need to know the rules regarding cannabis use, should review their policies and, if necessary, get the kind of help that is available through police and Workplace Safety and Prevention Services (WSPS). "Impairment from cannabis use is real and needs to be taken seriously," said Larry Masotti, director of strategic relationships at WSPS.

Convenience U CARWACS is Canada's number one trade event for the convenience, gas and car wash industries where exhibitors display the latest and most innovative products and services in conjunction with educational seminars designed to help retailers improve their businesses. "Convenience U is open to all industry suppliers, retailers, distributors, associations and industry stakeholders," said Michael Cronin, vice president, events, with show organizer EnsembleIQ. "Convenience U is the industry's event, and the industry has taken ownership of it…it's the place to be to learn how to make your business better."