06/08/2020
Human trafficking: It's hiding in plain sight and you can help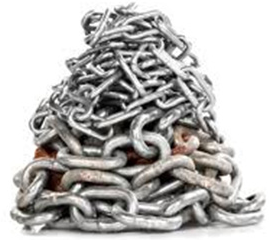 When we hear the phrase 'human trafficking' most believe it is a distant problem in another country. That it will never touch us personally. And, that we will never observe this type of activity in the communities that we all live.

Human trafficking, which is not typically perceived to be a problem in Canada, has become an increasing concern across the country. If asked, the average Canadian would say they're horrified that human trafficking exists - but are relieved that they live in a country where things like that don't happen. The belief is that Canada is not the kind of place where men and women entrap young teenagers, then move them from city to city, buying and selling them as modern-day sex slaves. But Canada is exactly that kind of place. And, what we often fail to realize is that one of the most heinous crimes imaginable is happening right here in our backyard.

The reality is, human trafficking is a growing industry that has evolved to be a multi-billion dollar business making it the second most lucrative crime in the world, second only to drug trafficking. What's more concerning is the most recent data from Statistics Canada tell us 93% of sex trafficking victims within Canada come from Canada. The average age at which exploitation begins is 13; the average age of rescue, if a girl is rescued at all, is 17.

These are young Canadian girls of all socio-economic backgrounds, from big and small cities, that are being recruited and forced into sex work.

Given the media reports and statistics, it is surprising there hasn't been a massive public outcry yet. However, this is the kind of problem we'd prefer to pretend doesn't exist, although that's getting harder to do.

What is human trafficking

Public Safety Canada defines Human Trafficking as the recruitment, transportation, harbouring and/or exercising control, direction or influence over the movements of a person as a way to exploit that person, typically through sexual exploitation or forced labour.

It is often described as the modern-day form of slavery.

Individuals and/or organized criminal networks carry out this type of crime, operating within Canada's borders and around the world. These traffickers reap large profits while robbing victims of their freedom, dignity and human potential.

Simply put, this is a crime against humanity and action needs to be taken.

The gas and c-store industry's role

Traffickers and their victims move around in plain sight just like the rest of us and just like anyone else, they visit gas-convenience stores daily.

When transporting victims from one place to another, the trafficker's goal is to remain undetected, so they do not bring attention to themselves or their situation. As a result, these individuals will commonly end up visiting our truck-stops, travel centres, gas stations and convenience stores to fuel up on food, gasoline or use the restroom.

Canadian convenience stores, with our network of almost eight thousand locations – along with the nearly twelve thousand gas stations across the country, are a valuable partner in the fight against human trafficking.

As an industry, we serve more than half the Canadian population each day. This puts our employees in a unique position to disrupt this criminal enterprise and increase the likelihood that our employees can help victims of human trafficking through awareness campaigns and education. Undoubtedly, this will make it uncomfortable for the traffickers.

Here are 5 things you can do to help



Implement a training program as a first step. To be effective, employees need to know three things: what they are looking for, what to do if they see something suspicious, and what to avoid doing.




Have a reporting mechanism for employees to use.




Partner with organizations, such as Crime Stoppers.




Promote awareness campaigns to amplify the message (ie. signage in bathrooms, SafePlace program).




Maintain a safe haven for community members who need help.



 

Circle K Stores – Central Canada takes action

 



Recognizing the critical importance partnerships play in the prevention of crime and the accumulative positive impact such collaborative actions can have on protecting the vital interests of a community, Circle K Stores Loss Prevention team in Central Canada maintains a commitment to community safety with a focus on crime prevention.

Understanding their reach into the community, they have introduced a unique philosophy of Crime Prevention Through Community Engagement that continues to prove successful; which has also been the focus of two Harvard Business Reviews.

In 2017, Circle K Stores introduced an employee training component to educate staff on the signs of human trafficking and how to report it through their in-house security hotline.

Through their existing partnership with Toronto Crime Stoppers, Circle K Stores utilized their network of store locations across Ontario to amplify human trafficking awareness campaigns.

In 2017, Circle K Stores partnered with Peel Regional Police to become the first retailer to implement the SafePlace Programin all their Region of Peel locations. The initiative encourages valued members of the community who are victims of crime and who need police assistance to report incidents at businesses displaying the Safe Place decal. This program has since expanded to the City of Sault Ste Marie with that local police service.

Know the signs

Gas-convenience employees know their customers and know what is going on in their communities. Every day, these employees engage in conversations and observe their customers' behaviour; and if educated on the signs of human trafficking they will not only be able to identify "strange" or "suspicious" things, but they will know how to report their findings.

Indicators that can point to sex trafficking include:



Young girls wearing excessive makeup or clothing inappropriate for their age.


Young girls in possession of expensive clothing, phones, and jewelry with no reasonable means to afford them.


Large age gap between male and female with no explanation for the relationship.


Young girls who are underweight and appear malnourished.


Girls whose companion does all the talking for them.


High-end vehicles operated by a young male and occupied by young females.



Community partnerships: Crime Stoppers

Toronto Crime Stoppers has taken an aggressive approach that brings awareness to this crime. Through powerful public service ad campaigns, they have created a presence in travel-related platforms and disrupted the experience to get people's attention as a way to educate them to identify and report suspicious behaviour specific to human trafficking. In 2017, the not-for-profit organization launched their first campaign titled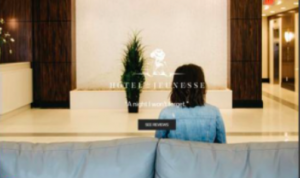 Human Trafficking Often Hides In Plain Sight.

The campaign's creative discreetly places the scenes and signs of human trafficking within the patterns of hotel room fabrics, including the wallpaper, bedding and drapes.The initial campaign was quickly followed by a second campaign in 2018, titled Speak Out For Those Who Can't. This campaign creative displayed arresting photos of young women gagged with airline baggage tags and drove users a website to learn the signs of human trafficking.

Both campaigns included out-of-home placements across the GTA including, transit shelter ads, elevator advertising, TTC digital screens, advertising across Circle K Stores network of locations, and carousel ads on Facebook and Instagram targeting people with travel interests.

These awareness campaigns are aimed to create discussion, educate the average citizen on the signs of Human Trafficking, let the traffickers know the community is taking action and lastly, to provide the community and/or victims with a conduit to relay anonymous information about this type of crime to the police by calling Crime Stoppers.

We need to come together if we are going to stop human trafficking. Community safety is a shared responsibility, working collaboratively as a community we will continue to make a difference in combating human trafficking.

See it. Say it. Stop it.

Sean Sportun is manager, security & loss prevention for Circle K Stores Central Canada Division.

The piece was originally published in the May/June issue of OCTANE.