09/15/2015
Is KIT KAT on your counter?
Drive impulse sales with KIT KAT for a chance to win!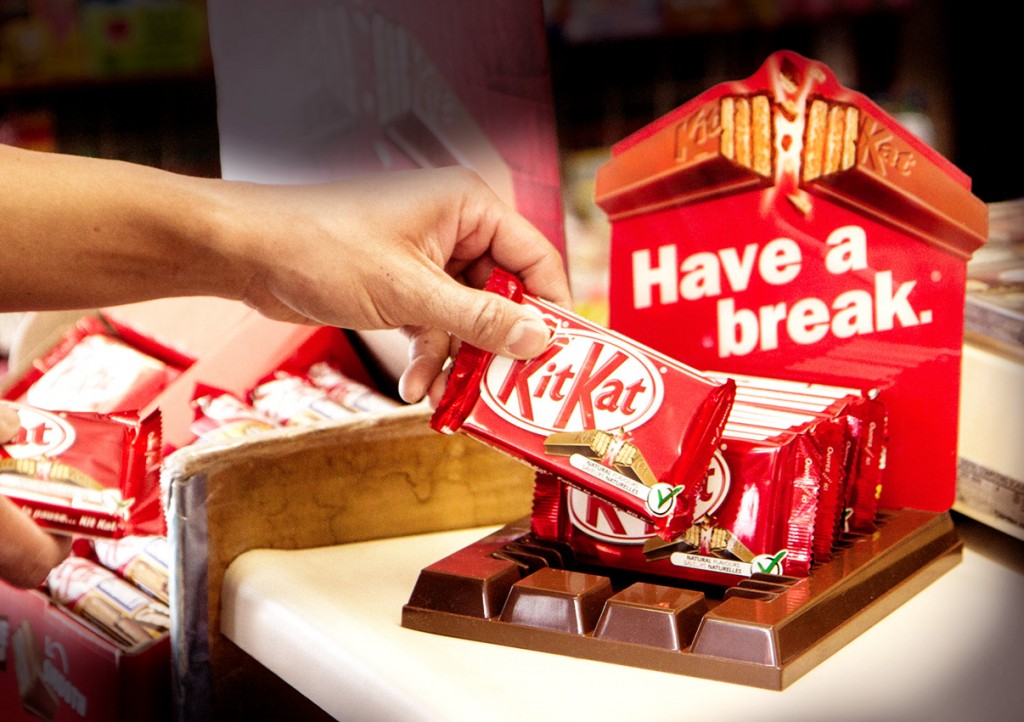 Andrew Chin has made Naturipe Food Market in Bolsover, ON a destination for chocolate. He keeps chocolate displays fully stocked, he prices the products to sell, but most of all, he understands the power of being a proactive retailer when it comes to his bestselling category.

"Success depends on what I do as a retailer to change things up and keep things interesting for my customers," he says.

That's why he's cleaning up his front counter and taking advantage of the new KIT KAT counter units from Nestlé.

Maximize impulse buying

To convert the most shoppers, you want to put a product on the counter that meets three key criteria, says Shawn Sokell, CSD, Activation, Nestlé Canada.

"First, it should be a highly impulsive product; second, it should be a product with high household penetration and broad shopper appeal; and third, it should have high purchase frequency."

Chocolate is the only category that scores in the top percentile across those three critical points, and KIT KAT has been the number one chocolate single since 1999, growing at +4%*, says Sokell.

It's a no-brainer for Chin, who believes the new display will appeal to a broad spectrum of customers.

"KIT KAT is my number-one-selling chocolate bar in my top-selling category. It's been around forever, it was around when I was a kid, so it has a broad appeal – young, old, everyone knows KIT KAT," says Chin.

The power of the counter

"There is no doubt the counter is the most valuable space. It's the only place in the store that 100% of the paying shoppers go through," says Sokell. "Retailers need to make that space work for them the hardest, as it's the last chance they have to add an extra dollar to a shopper's basket."

Chin understands the power of this impulsive zone, and believes this campaign will pay off. "This counter unit puts my top-selling chocolate bar front and centre," says Chin, adding that the timing coincides nicely with the #mybreak social media campaign from KIT KAT.

"It's the perfect time to have this display on the counter. Nowadays, kids are tech-savvy and social media is big for them, so #mybreak will definitely build curiosity. It will help build excitement, and with KIT KAT on the counter, it just reinforces the brand in their heads."

 

 

3 ways to make it work:

1. Focus on impulse. KIT KAT singles is the number-one-selling chocolate singles bar, so keep this highly impulsive item where all your paying customers will see it.

2. Clean up the counter. Don't clutter the front counter with too many products or promotions. Keep it tidy and showcase a proven bestseller. 

3. Keep the display full. To ensure the KIT KAT display is enticing, keep it fully stocked and organized.


Contact your wholesaler to request the KIT KAT merchandising kit to help boost your sales!

 

* Source: L52 weeks, AC Nielsen Market Track, National All Channels period ending Jan. 10th, 2015