05/01/2017
It's in the details
Quality is key to detailing success at Crosstown Car Wash
Domenic DiMonte has been in the car wash business for the majority of his adult life. His father started the Toronto-based Crosstown Car Wash in 1978, but Domenic and his brother have been operating and growing it for the last 30 years.



Crosstown is now made up of five car washes, each with unique offerings to suit the needs and capabilities of each site. "We have two express exterior tunnels, one eleven-bay coin wash and we have one flex serve where we do interior and exterior cleaning, and we have one full-service car wash where most of our business is inside and out quick cleaning and detailing, which is the Kingsway location" says DiMonte.

The Kingsway location in Toronto is the only one with a full-service detailing operation. Customers can choose from polishing, waxing, engine shampooing, but, says DiMonte, most of their business is interior shampooing and complete interior cleaning. They also offer express detailing, which involves two employees, 30 minutes and a very thorough cleaning job, but without upholstery shampooing.

Originally, the three service bays were rented out to a service garage that would do auto repairs, and Crosstown dabbled in detailing in the spring and summer. "We'd just do the detailing outside, but it wasn't a very big part of our operation. About 10 years ago, the detailing started picking up, and nobody was doing well renting the service station, so we decided to go full boar with the detailing business," he says.

The detailing operation took over the three service bays, and marked the beginning of a new revenue stream for the business. Because they had the space, the barrier to entry was fairly low, says DiMonte. "We had the space,so it wasn't a lot of money to get started. We had to buy a bit of equipment, which was about $10,000, to get the detailing business going," says DiMonte.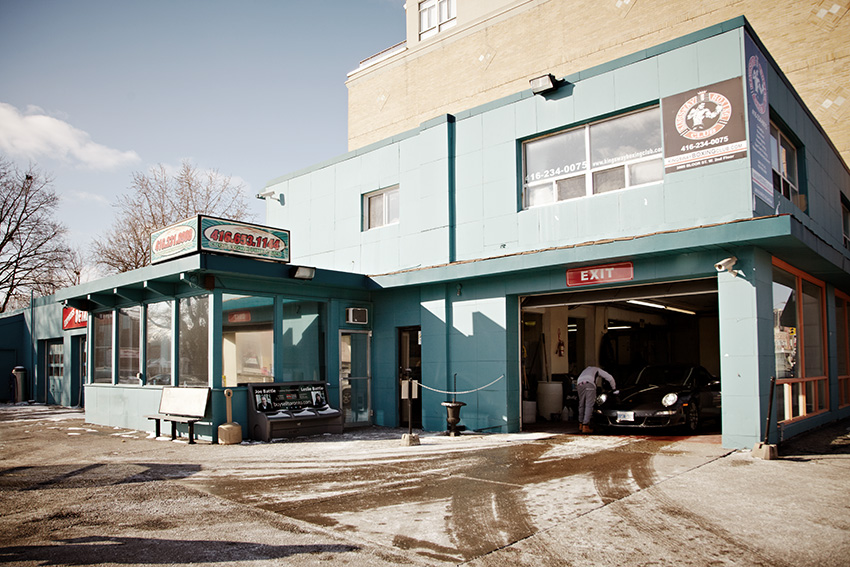 Now, 10 years later, between detailing and express detailing, this portion of the business accounts for about one-quarter of the Kingsway site's gross revenue, which is a significant chunk of the business.

Introducing a detailing offering at your car wash site isn't always a simple process. Here are five considerations to make when looking to get into the detailing business. 



Location



There are five Crosstown Car Wash locations, but the Kingsway location is the only one with a full-service detailing business. "A lot of it has to do with the configuration and space of the site. Basically, especially in our climate, you need inside bays for the detailing business, and my other locations don't have that capability," he says.

Location and demographics is also a big part of it. "Our Kingsway location is in a higher-income area where people are more inclined to spend the money to get that type of service." It's important to ensure the offering will draw in nearby residents, commuters or employees surrounding the business.



Staffing



Understanding the patterns of your detailing business is key to successful staffing.

"We have two full-time people doing the detailing, and then my other employees that do other jobs around the car wash will step in to help depending on how busy one part of the business is. They go back and forth," says DiMonte. "There are some days, especially on colder winter days, when there isn't much detailing to do, so the detailers will go and help out in the car wash. Whereas in the summer time, the car wash may not be as busy as the detailing, so the car wash employees will help out with detailing."

DiMonte stresses the importance of training employees to understand all aspects of the business. "I have flexibility with my location because of how the business works. Detailing is predominantly spring/summer/fall, but winter not so much. That allows employees to move around and help at one end or the other. I've noticed patterns and can staff accordingly," he says.



Scheduling



DiMonte and his employees try to schedule all detailing appointments so they know in advance what the day's schedule looks like. But this doesn't always go as planned. "Sometimes you'll get four or five cars showing up for detailing who haven't booked appointments, and that can really mess up the day."

To mitigate this, Crosstown is in the process of introducing an online appointment system that will allow customers to search open time slots, book an appointment, and best of all, the program will send an email to remind them of their appointment. He hopes this will help to cut down on no-show customers, which can have a domino effect on the day's business. 



Marketing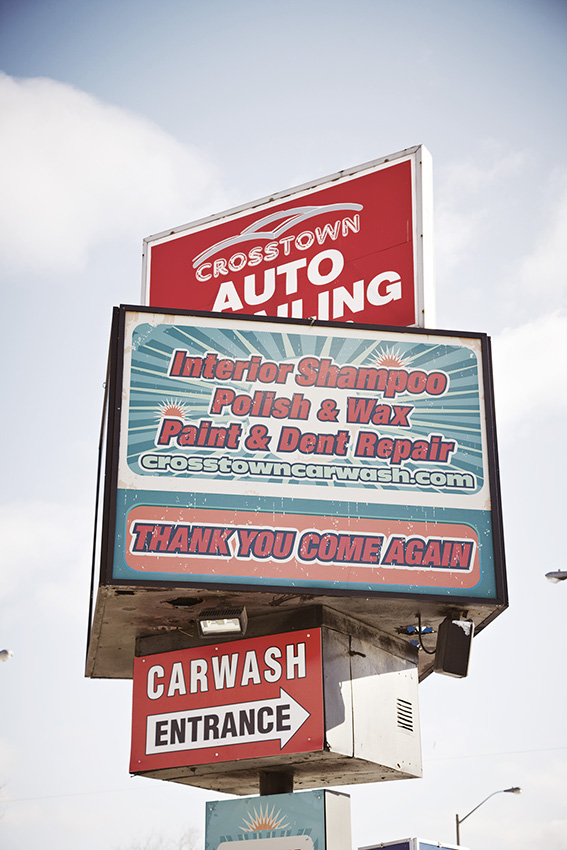 "As an operator, if you're not actually doing the detailing yourself, you need a critical mass. You need a certain amount of business to justify the investment," he says. "It takes a bit of time and marketing to grow the business."

At first, DiMonte tried a number of marketing tactics, including advertising in nearby condo buildings, as well as mailer coupons, but word of mouth and doing a quality detailing job is the best advertising, he says.

"The majority of our detailing business comes from our regular customers. We have a lot of repeat customers who come in once or twice a year for full detailing," he says, adding that this is why consistent quality is key to long-term success.



Quality



"If you're going to get into detailing, it's so important to keep up with all of the latest tools and equipment," says DiMonte. He maintains quality by carefully researching and choosing his equipment. With so many manufacturers out there, operators must do their research to see what fits their needs. We choose equipment based on the needs of the site. They're all good but I like some aspects of one company versus another for certain needs," he says.

"If you're going to do it, quality is more important than trying to do something cheaply or for the lowest price. Quality is the most important thing."