05/04/2020
Loto-Québec resumes retail sales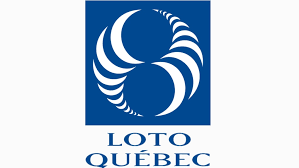 On Monday, Loto-Québec reopened its sales terminals and resumed lottery ticket sales at c-stores across Québec.

The decision applies only to retailers that have an outdoor entrance. The sale of lottery tickets at retailers located in shopping centres, including lottery kiosks, is still on hold until further notice.

In a release, the organization said: "We're complying with the gradual return to normal activity that the Government of Québec announced on April 28. As such, any retail outlet with an outdoor entrance will be able to sell lottery tickets again. As for retailers located in shopping centres, which include our lottery kiosks, a date has not yet been set for when sales will resume."

On March 20, as part of the larger effort to stop the spread of COVID-19, Loto-Québec suspended in-person retail sales and moved all ticket sales online.

This move came shortly after Premier François Legault asked Loto-Québec to change its procedures in an effort to keep Quebeckers in their homes.
Loto-Québec moved quickly to disconnect its network of sales terminals at the retail level and encouraged customers to buy online.
The gradual reopening comes with new guidelines: "In order to continue to protect the health and safety of everyone, Loto-Québec is asking its customers to continue to follow the public health authorities' recommendations, including keeping a safe distance (approximately 2 metres or 6 feet) from others and washing their hands frequently."