06/26/2019
McCowan: Secure tobacco merchandising is our business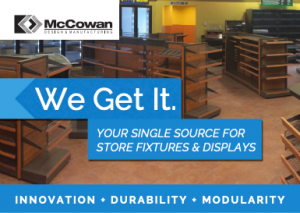 Secure tobacco merchandising is an important factor in the Gas Convenience business! McCowan has been at the forefront of designing secure tobacco merchandising solutions that meet "Dark Market" regulations.

Security will always be on the minds of retailers who are concerned about the safety of their employees and the control of their inventory. In addition to tobacco merchandisers, McCowan manufactures backroom lock-ups, vape merchandisers and pass-through boxes for retailers who serve late night shoppers.

 

[caption id="attachment_19978" align="alignleft" width="235"]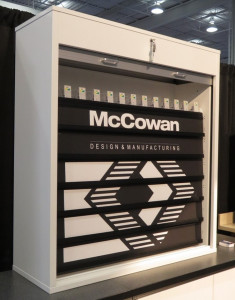 Secure counter top tobacco cabinet.[/caption]



Industry Standard. McCowan Tobacco Merchandisers and Security Products have been an industry standard for 25 years. More than 10,000 Secure Tobacco Merchandisers have been sold!




Floor, Counter Top and Under Counter Solutions. McCowan offers secure tobacco merchandising solutions to accommodate any space. Floor models are 72" tall, counter top models are 52" tall; both are available in 36" and 48" widths. Under counter models are designed to fit seamlessly under your cash desk counter.




Pushers & Dividers for Easy Vending. McCowan provides pushers and dividers to keep tobacco or vape inventory organized for operators.




High Capacity. McCowan Tobacco Merchandisers are designed to hold a large inventory of tobacco products and manage multiple SKUs.




Anti-Theft Lock System and Security Door. The McCowan anti-theft lock system and security door have been tried and tested in the market for 25 years.




Dark Market Regulations. McCowan Tobacco Merchandisers meet all provincial regulations.




Vape Merchandising Solutions. McCowan offers locking cabinets with clear or frosted glass doors to merchandise vape products.




Backroom Lock-Ups. McCowan offers high capacity backroom lock-ups with anti-theft doors and locks.






[caption id="attachment_19982" align="alignright" width="150"]

Secure under counter tobacco cabinet with door closed.[/caption]

Pass-Through Boxes. McCowan offers pass-through boxes to assist operators in safely serving late-night customers.




Built to Last. Made from high quality materials and finished with a durable powder coat.




Industry Leading Turnaround Times. McCowan has a long history of consistently delivering to stores in unrivalled lead times.


Call 416-291-7111 or e-mail [email protected] for a catalogue!