11/23/2020
Parkland appoints Marcel Teunissen as CFO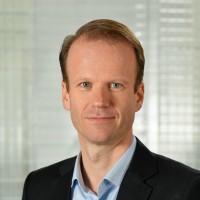 Parkland Corporation is welcoming Marcel Teunissen as chief financial officer effective December 1, 2020.
Teunissen joins Parkland from Royal Dutch Shell, where he was EVP, finance, integrated gas and new energies, responsible for the financial management of Shell's global portfolio of LNG assets and its emerging new energy business. With more than 23 years of experience, he has worked globally across the entire energy value chain, with an emphasis on refining, retail and related infrastructure.
"I am delighted to welcome Marcel to the Parkland Team and look forward to his contributions as we embark upon our next phase of growth," Bob Espey, president and CEO Parkland, said in a release. "His leadership experience, financial and business acumen, and broad global experiences make him an ideal fit to help drive our growth strategy and deliver market-leading results."
Teunissen brings an extensive background in corporate finance, treasury, financial planning and analysis, tax, strategic planning and commodity & financial risk management. He has also worked in many of the markets across Parkland's diverse geographies, including Canada and the Caribbean.
Darren Smart, who has served as interim CFO since December 2019, will return to his role of SVP, strategy & corporate development, which will be expanded to include developing and leading Parkland's low-carbon and renewables strategy.