10/19/2020
Pivoting with POS
Greater convenience and better data make current POS essential tools to success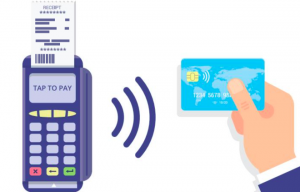 At Calgary's new iWash, operator Kunal Patel sought simplicity and he found it with his Point-of-Sale (POS) system. Patel's site offers both tunnel and self-service wand wash. He saw cash and coin transactions as being unnecessary and wanted to create a wash site where customers could easily pay with credit, debit or prepaid cards as well as Google and Apple Pay systems.
"With cashless payment it's as simple as tap, wash and go. Commercial customers no longer have to worry about drivers having receipts for washes. We track usage and send a monthly invoice. Everything is handled via our software and menu board system that makes product selection and payment easy," he says, noting that the overarching idea behind iWash has been to create a vehicle wash business that is simple, effective and efficient. POS systems help get them there.
The days of taking only cash are over for many businesses such as car wash, suggests says Brad Metcalf with ICS/Innovative Control Systems, a tech company focused on process control, software management, and equipment automation with well-known products such as Tunnel Master, Wash Connect, and Auto Sentry. He points out that employee theft and no-cash management has advanced POS to handle credit and debit cards with a pin pad. "The advent of TAP truly has had a positive impact on the customer's payment method. It is simpler and faster not to dip or swipe a card.  When customers pay by cash, they have what is referred to as "disposable income" is in their pocket or purse. So, whatever is available is all that is spent. With cards and unlimited wash plans, purchases are easier and not as much thought on what can be afforded. So, average ticket sales are up.
"Club memberships either thru Radio-Frequency Identification (RFID) tags or License Plate Recognition (LPR) also drive volume," he says. "Many operators have thousands of club members, giving them a consistent, predictable revenue stream. This could not be accomplished without POS technology that auto bills customers on a monthly basis. To the customer, it is all about value. They will enroll and remain in a program if they feel they are receiving what they pay for. With the advent of COVID-19, customers are now seeking a contactless environment that is offered by touch screen POS pay stations and club plans. Club plans are most assuredly on the rise.
"Car wash mobile apps and internet (ePOS) have the ability for customers to remotely purchase wash packages and use prepaid codes when they visit the wash. Other prepaid POS features include gift, fleet and VIP cards that help the operators with more upfront revenue," says Metcalf.
According to Kevin Wang of Wiz-Tec, cashless payment is being driven by those under age 55 who appreciate the ease of contactless debit (TAP). The challenges of COVID-19 have also sped this move to cashless. "Certainly a big shift involves EMV [EMV stands for Europay, Mastercard, and Visa. It is a standard in the credit card industry for integrated circuit cards, point-of-sale (POS) terminals, and automated teller machines (ATMs)] where stringent protocols deliver security alongside convenience."
A complete POS package with reconciliation and reporting will add to the simplicity of a good payment system, adds Wang who notes that they approach car wash from a streamlined gas retail point of view. Calgary's Wiz-Tec is a company focused on high-performance POS & payment systems for car wash and fueling. "We bring everything together in a scalable system that is like building with Lego blocks. Both customers and operators are looking for payment systems that enhance transaction convenience and speed. These tools better enable business owners to manage and enhance the customer experience and works to create a larger spend."
Richard Carpenter, director of customer solutions for DRB In-Bay Solutions, also sees a move away from cash as people seek greater convenience and safety during these challenging times. DRB In-Bay Solutions is a leading POS manufacturer that provides a range of Unitec unattended payment devices and tools to C-Store and car wash operators.
"While once staff would close stores and wash sites, now POS systems do all the heavy lifting especially in businesses that have gone cashless," Carpenter says. "Management can access data at day's end and receive real-time reports on sales, staffing, even inventory. It's all on the cloud and easily accessed via any digital device." 
Certainly one of the biggest game-changers in POS will be new fuel dispenser technology that is scalable and collegial with in-store point of sale systems as well as works as a platform that can be applied to car wash and payment kiosks. Wayne-Dover is just readying its Anthem dispenser for the US market following a year-long trial at 30 sites across the country. Here in Canada product simulators are just now going into the laboratory phase with product roll-out expected in 2021. The new Wayne-Dover Anthem dispenser features a 27" colour touch display, biometrics option, loyalty abilities, iP address to talk with new cars as well as a Microsoft Azure cloud-based platform.
Using Windows 10 IoT Enterprise, Azure IoT Hub, and Stream Analytics, Wayne-Dover's new Anthem system delivers personalized experiences in content and targeted advertising, right at the pump. Anthem also increases efficiency in pump and tank monitoring, allowing operators to fix small issues before they become costly repair problems. And, it talks to new cars and takes payment for gas purchases via Apple Pay and other digital wallet tools. With Anthem, returning customers are recognized and can be offered products for which they have indicated a past preference, purchase a wash or receive marketing and loyalty messages that drive in-store business. Operators can access the data remotely and they can utilize analytic tools to help increase profits and site efficiency.
Need an edge? Look at your POS system and ask yourself if it is still up to the task. The world is changing and POS systems are making those changes easier to navigate.
Originally published in the September/October issue of OCTANE.