01/12/2021
POST Promise: Strength in numbers 
Movement helps retailers build consumer confidence

Sometimes, operating a business during a period of constant disruption can feel like lonely business indeed. During the past 10 months of pandemic lockdowns and restrictions, convenience stores were deemed essential and charged with making changes across businesses to safeguard employees and customers. 

In some cases, operators relied on associations for help, others adapted with the help of fellow business owners and a lot of ingenuity. Many have asked Convenience Store News Canada for guidance in terms of best practices and tips for keeping everyone safe.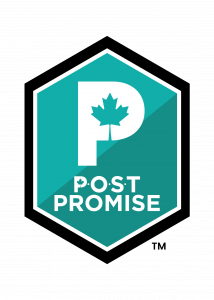 Now a not-for-profit corporation aims to bring together business owners across the country to tackle what's being called a "consumer confidence crisis" and communicate that Canadian businesses—both big and small—are putting health and safety first.  

POST Promise/Promesse APRES is a national, bilingual private sector-led initiative designed to help Canadians confidently and safely shop and work during the COVID-19 pandemic. 

It launched in June and the movement is gaining momentum among business owners looking for best practices to adopt during the pandemic. The five key steps that make up the POST Promise are in line with what is recommended by the Public Health Agency of Canada.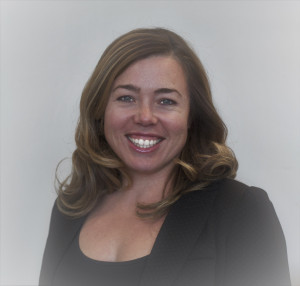 Laura Hearn, president and executive director of POST Promise, says it's about consistency: "One of the things I get asked a lot is, 'we're already following various protocols and procedures. Why would we need POST Promise?' What we know, however, is that it is just as important to make customers feel safe, as it is to keep them safe. When all businesses are doing something slightly different and communicating it differently, there is a lot of confusion on what the right approach is."

Retailers who "make the promise" are able to use and display the POST Promise logo, which acts as a clear indication to employees and customers that they are doing their part to protect Canadians' health and safety during the COVID-19 pandemic.

"The POST Promise is supposed to sit on top of what businesses are doing and to be a consistent approach conveyed through a consistent visual cue, hence the word mark. The beauty is it is applicable to all businesses regardless of size and other factors," says Hearn. "You have large companies who have really strategic and complicated policies in place and a marketing team that can communicate it. However, for small or medium-sized businesses that don't necessarily have that expertise, this means you don't have to go out and create something of your own. You can be part of a national collective. Customers are seeing the same thing when they come to shop with you or to do their banking or restaurant dining. There is a lot of power in what that conveys to consumers and employees."

While POST Promise is relevant to all types of business, Hearn says it's particularly effective for the convenience industry. "With the sheer amount of foot traffic that convenience stores get, they are interacting with a lot of customers that have varying degrees of comfort."

Organizations, including Retail Council of Canada and Canadian Federation of Independent Businesses, and all levels of government, have already endorsed this initiative. 

There is no cost to join—sponsors and donors are supporting the group—and c-stores can quickly tap into resources.  

"It's not like they make the promise and that is it," says Hearn. "It is really important to equip businesses with the tools that they need to let their employees and customers know that they have made the promise and what that signifies. We provide things, like sample social media copy and assets so that they have a social presence to use. Or, simple email copy so they can send an email blast to their consumer base—of course they can tweak if needed. We provide frequently asked questions that they can share with employees so that if their consumers have questions they have answers."

C-store operators who make the promise automatically get access to a free downloadable PDF of the POST Promise logo, which they can print and display on premise or use in online communications. Participating businesses can also purchase a kit ($10), which includes additional communication tools like window decals, posters and tent cards for use in store. 

"This is not going away any time soon, unfortunately," says Hearn. "There is so much uncertainty—now more than ever we need to have something that provides that peace of mind."