02/22/2021
President of union representing The Beer Store workers criticizes 7-Eleven's alcohol plan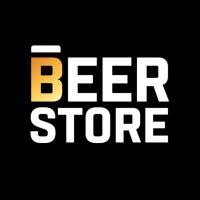 The union representing Ontario Beer Store workers is calling on the Alcohol and Gaming Commission of Ontario to reject the proposal by 7-Eleven to sell alcohol for on-site consumption at 61 of its Ontario convenience stores.
On February 17, the c-store giant confirmed that the Alcohol and Gaming Commission of Ontario was reviewing its liquor sales licence applications, which were filed after the Ontario government decided to extend beer and wine retailing to convenience stores.

7-Eleven says the alcoholic drinks would complement its push into fresh and hot food, and would build on the chain's long history of controlling access to age-restricted products, including lottery and tobacco.

In a statement, the company said staff would take the Smart Serve training program, which is designed for workers who sell, serve, deliver or handle alcohol in Ontario. "We are committed to meeting the needs of our Ontario customers and we look forward to the opportunity to grow jobs and contribute to the Ontario economy."

John, Nock, the president of UFCW 12R24, the union representing workers at Beer Store in Ontario, counters that its members work hard to sell beer safely and responsibly and came out swinging against 7-Eleven's announcement. "The anti-union global convenience-store chain 7-Eleven has applied to the Alcohol and Gaming Commission of Ontario to serve alcohol in 61 of their Ontario convenience stores for in-store consumption. They think it's easy. It's not. It's obvious 7-Eleven is trying to find a back door to sell alcohol in convenience stores at a time when small businesses and workers are struggling with the economic devastation of the COVID-19 pandemic. The AGCO should shut down this proposal immediately."
He says that allowing 7-Eleven to offer on-site consumption will make communities less safe. "Their low-wage clerks will have to serve alcohol, late at night, while also dealing with everything else going on in the store. School kids on lunch breaks will have to pass bar patrons to get a hot dog or a Slurpee."

He goes on to say that "cheap alcohol and gas stations don't mix," adding "The last thing Ontario needs right now as we try to bounce back from the coronavirus pandemic is alcohol in convenience stores. It does nothing to rebuild our province. In fact, it threatens our communities even more."