01/04/2021
Q&A with Bob Larocque, new president & CEO at the Canadian Fuels Association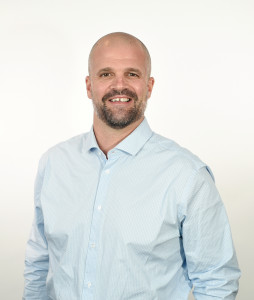 OCTANE:  You have been on the job for a few months now - what are your first impressions of Canada's transportation fuels sector?


Larocque: From day one at the Canadian Fuels Association, I have been blown away by the deep technical expertise and the continuous improvement mindset that exists among CFA staff and members.  Previously, I had some exposure to CFA and its staff during my time at the Forest Products Association of Canada, but I have gained an appreciation of the critical importance of our industry since the pandemic started, as well as an excitement about where we are headed.

OCTANE:  It's always challenging to work in a new industry, but taking on a leadership role at CFA must be even more difficult in the middle of a pandemic with declining demand for your products.  What is your assessment of the health of transportation fuels in Canada?

Larocque: During the early days of the pandemic, our industry demonstrated that we are a part of Canada's critical infrastructure.  CFA members and their employees went above and beyond to ensure that the fuel supply was maintained to support critical services like the movement of medical supplies and food.  Throughout our response to COVID-19, we have reinforced the value that our sector has created for Canadians for more than 100 years.  While the pandemic has not been easy on CFA and its members, we are proud of our contribution during the response and look forward to playing a significant role in Canada's recovery efforts.

OCTANE:  How do transportation fuels fit into Canada's plans to 'build back better'?

Larocque:  Our industry has a long history of using innovation to continuously improve our environmental footprint and adapt to the changing needs and expectations of consumers.  This is an exciting time for our industry and we believe that we can support a strong, resilient economy while making a significant contribution to Canada's targets for emission reductions.  This fall, we will be releasing a 'vision for 2050' for our industry that outlines how lower-emission transportation fuels will be part of Canada's energy mix for generations to come.  This will be achieved through our pursuit of innovative products and processes as well as new ways to leverage Canada's transportation fuels infrastructure.  We can't wait to share this with our partners and stakeholders – stay tuned.

OCTANE:  What about the upcoming national Clean Fuel Standard?  How is the CFA involved?

Larocque:  The Canadian Fuels Association has supported the concept of a national Clean Fuel Standard (CFS) since it was first introduced in 2016.  Our members are the principal obligated parties for the liquid component of the CFS and are committed to the success of this policy.  We believe that leveraging Canada's existing refining and transportation fuel infrastructure is essential to making this happen.   For more than 100 years, our domestic fuels infrastructure has achieved the scale, reliability and accessibility required to successfully move people and goods throughout Canada and beyond.  We will continue to share our knowledge and insight to ensure that we maintain refinery competitiveness, ensure energy security over the long term and meet the GHG reductions of the Clean Fuel Standard.