06/08/2020
Suncor takes flight with AvGas venture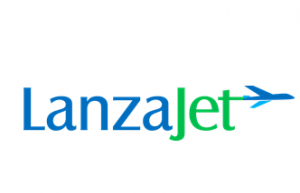 Suncor has teamed with Japanese partners to fund an innovative new project called LanzaJet that will develop sustainable aviation fuel (SAF) and other products.
Suncor Energy Inc., alongside Japan-based trading and investment company, Mitsui & Co., Ltd., will invest (US)$25 million to establish the LanzaJet demonstration plant at Soperton, Georgia.
The facility will be operated as an integrated bio-refinery by LanzaTech using sustainable ethanol sources to produce almost 38 million litres per year of SAF as well as renewable diesel. Hopes are the plant will start production in early 2022. The initial investment is coupled with participation from All Nippon Airways (ANA) and will complement an existing (US)$14 million grant from the US Department of Energy.
Suncor reports it has contracted to take a significant portion of the SAF and renewable diesel produced at the facility to provide its jet fuel and distillate customers. "These products are very complementary to our existing product mix and we see growth potential in both North American and international markets," says Mark Little, President and CEO of Suncor. "Suncor is committed to both a low carbon future for our own business and to helping our customers, including in the space of commercial aviation, realize their vision of a sustainable future."
Heading LanzaJet as CEO is Jimmy Samartzis, an aviation industry veteran who was pulled from his role as a Director with the Fermi National Accelerator Laboratory.
The LanzaJet process can use any source of sustainable ethanol for jet fuel production, including, but not limited to, ethanol made from recycled pollution, the core application of LanzaTech's carbon recycling platform. Commercialization of this process, called Alcohol-to-Jet (AtJ) has been years in the making, starting with the partnership between LanzaTech and the US Energy Department's Pacific Northwest National Laboratory (PNNL). PNNL developed a unique catalytic process to upgrade ethanol to alcohol-to-jet synthetic paraffinic kerosene (ATJ-SPK) which LanzaTech took from the laboratory to this pilot project.
Contact OCTANE editor Kelly Gray at [email protected]