08/25/2020
The new pandemic planogram
From capitalizing on emerging opportunities to accommodating queuing systems and adjusting to category upheaval, making every square foot count is more important than ever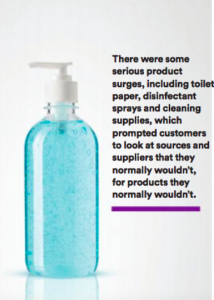 To say that this year has been challenging would be an understatement. With everything that we're now expected to do (and not do), how do we plan for our future business, while keeping customers, staff and ourselves safe?

Layouts that feature proper category allocation are even more important, in part because you need to allow more space for safer movement, which ultimately reduces sales space. This means making every square foot even more productive, but not to the point of impeding customer movement or safety. The days of jammed isles with cases of pop, weekenders and promo packs are gone. A crowded and cluttered location does not reflect well on the operator and their dedication to customer safety. Prior to this, it was the bathroom that offered a glimpse into the dealer's commitment level, or perceived level. It often turned out badly.

The key categories have always been dynamic, forcing retailers to pay close attention to them, or at least the good ones, but nowadays you really do need a plan. Some categories have been completely reworked, while others are showing growth that has been unheard of for years. The healthy and beauty aids/over the counter (HBA/OTC), household and dairy categories are in the forefront. While perhaps unlikely six months ago, now these make sense because customers want to "one-stop-shop" for their milk, Advil and Lysol Wipes, at the same place they buy their gas and cigarettes. We continue to have tobacco, lottery and some very low gas prices bringing customers in store, and with a few product and layout changes, we can have them leaving with a little more. These days, people want to be efficient shoppers so if you didn't offer tap and pay, a website or provide online or pre-ordering before the pandemic, you should now.  

There have been some serious product surges in recent months, including toilet paper, disinfectant sprays and cleaning supplies, which caused supply rushes. This prompted customers to look at sources and suppliers that they normally wouldn't, for products they normally wouldn't. As the Shoppers Drug Marts get more into groceries, maybe convenience operators should consider more HBA/OTC business? Everyone seems eager to pick up those little hand sanitizers at check out. Specialty category products have become even more important to help give your customers greater choices when they shop with you. A trend can develop as simply as an everyday item that has found a secondary purpose.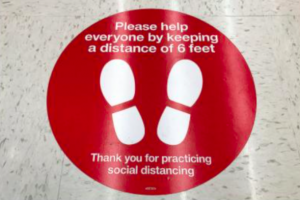 Customer and staff safety are the top priorities. Retailers are taking a second look at how they allocate space for customer movement and flow. Plexiglass barriers for the operators are now common, while the use of queuing systems at the cash gives customers and staff a sense of distance and order. Consider fixtures that create a "queuing structure" (Winners and HomeSense do this) to stream, direct and space out customers, while waiting to pay, as well as floor clings (footprints) to help determine distance and direction. These fixtures also offer a last POP opportunity to display products as the customer waits to pay. 

Now, more than ever, it's important to have a PLAN. The fixtures, service counters and cash-desk need to be designed for maximum product sales, and the product featured needs to be current and in demand. There needs to be room to move and shop, while distancing from others. We call this "social distancing" now, but some have referred to it as "frictionless" in the past. The key to the safety of your staff, customers and you is a PLAN. 

This article originally appeared in the June/July issue of Convenience Store News Canada.