07/11/2014
What's keeping you up at night?
Tell us and you could win $200 cash!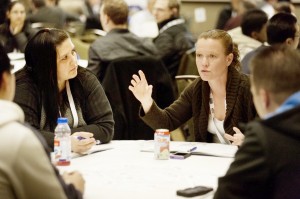 As a convenience store retailer, you've got a lot on your plate. You have to be a category, staffing and merchandising expert, all the while providing excellent service to your customers.

That's why we're giving you the opportunity to have our panel of industry experts answer your questions at The Convenience U CARWACS Show Calgary on October 21-22.

If we use your question, you will win $200 CASH. You don't even have to attend the show to win!

 

Key details:

What: Tell us what's keeping you up at night. If we choose to ask your question during our Convenience U CARWACS panel in Calgary, you win $200 CASH*!

How: Leave your question in the comments section below, or on our Facebook page, and if we choose your question, we'll ask it for you at the show.

Why: Our panel of experts wants to help you be a better retailer

Who: Convenience store retailers in Canada

When: Ask your question up until July 31, 2014.

 

*Winning questions will be chosen at the sole discretion of Fulcrum Media Inc. Retailers must provide email address when submitting question (so  we can contact you) in order to be eligible to win a prize.