06/22/2020
7-Eleven shares best practices for dealing with COVID-19 crisis
Canadian convenience, car wash and gas businesses have worked hard to keep employees and customers safe during COVID-19. Behind the effort was a reliance on best practices from workers and their companies.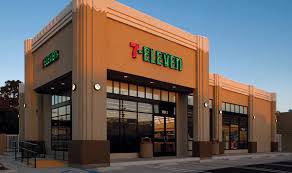 A good case in point is 7-Eleven Canada, a community retailer with 636 convenience locations across British Columbia, Alberta, Saskatchewan, Manitoba, and Ontario, of which more than half offer fuel and 99 of those feature car washes. Throughout the pandemic, 7-Eleven Canada has provided safe access to essential fuel, food and convenience products to meet the needs of its customers.
7-Eleven Canada was quick to put together a leadership task force to deal with the impacts of COVID-19 – meeting daily and learning from 7-Eleven teams in other countries, who were experiencing the impacts of the pandemic before Canada. Daily communication was activated with field and store leaders – with real-time direct print capabilities to immediately shift as changes and new regulations were enacted regionally. 7-Eleven's Team Canada moved quickly to activate COVID-19 controls and prevention measures, while working together with its industry partners to secure the essential service designation for the channel.
"The safety of our customers and employees is always our top priority," says Norman Hower, 7-Eleven Canada vice-president and general manager. "As an essential service, we've followed the direction of public health authorities; and we also took a leadership position by being first movers in activating non-mandatory safety measures, such as face masks and body temperature checks of team members, to enhance the health and safety of our customers and team members, whilst providing our customers with the convenience they know and love."
Some of 7-Eleven Canada's prevention measures include, engineering controls like plexiglass sneeze guards at the sales counter and providing personal protective equipment (PPE) to employees. Hand sanitizer is available in-store, and employees are required to change gloves when switching from handling general merchandise to prepared foods. Occupancy limits, floor decals inside the stores and on the outdoor apron, as well as directional arrows control customer traffic and regulate social distancing. Customers paying with cash are encouraged to place their payment on the counter to avoid hand contact.
Protocols to address any positive COVID cases among store employees were developed to include store closures, close communication with team members self-isolating with pay, community notifications, and customer guidance to manage personal health.
At the fuel pumps, POP encourages physical distancing and the use of hand sanitizer and paper towels at the dispenser to cover the nozzle handle when pumping fuel. There is also a push to encourage contactless payment methods at the fuel pumps and in-store to limit person-to-person contact. Currently, many car wash sites in Canada feature a pay kiosk. Sites without offer systems for key-in entry to the wash.
None of this would be possible without the brand's front-line employees, says Hower. "We are very proud of our store teams who are committed to serving our customers and our communities safely during these challenging times.  Their efforts inspire us all. We'll continue to ensure the necessary controls and measures are in place, and our store teams are well taken care of." 
 Kelly Gray can be reached at [email protected]