06/07/2016
Convenience U CARWACS: Hall of Fame
This first installment of what will become an annual accord featured Ontario-based Gales Fuels and Alimentation Couche-Tard brand Mac's/Circle K.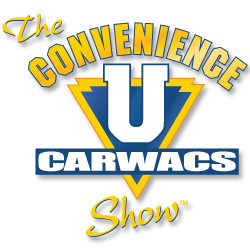 They came, they saw, they prospered. Attendees at this year's Convenience U CARWACS Toronto event were treated to the biggest and most well-attended industry sector gathering in Canada.

Aisle after aisle, booth after booth, attendees sought and found the latest in new products, equipment innovation and solutions to in-store retail challenges. Indeed, the International Centre was buzzing with not only record-setting attendance, but space had to be increased to accommodate an even larger presence from exhibitors with participation from every sector of the supply chain.

The event was an all-encompassing celebration that offered not just a trade show, but a c-store central hub where our best and brightest were spotlighted, business groups gathered and the curtain on best practices was pulled back.

"We have a new product launch in Ontario and saw the show as the best place to reach the people we needed to get to," says Robert Corbin of Chew Pods, an innovative energy and relaxation consumable. "At the show we were able to offer samples and discuss the product with retailers and immediately gauge their interest."

"We just started our business last year. The show is a great resource that helps us with information on what to do and what to know. The show gives us greater confidence as we move forward," says Satinder Ghotra, Hasty Market, Airport Road, Mississauga.

A winning formula that has been honed for more than a decade, The Convenience U CARWACS Show offered much to a national audience of operators who came to learn. Mornings were packed with insight. From retail guru Hugh Large to sales maven and coach George Anastasopoulos to magician David Ben (Imperial Tobacco) and the OLG's Larry Colatosti, the bases were covered with presentations that store owners and their staff could take home.

We looked for questions and sought answers. For example our Wednesday Foodservice Panel (Steve Tennant, Hasty Markets; Jackie Pink, Petro-Canada; Robb Eng, Tuck Shop Kitchen) where the delivery was a breakdown on one of convenience retail's biggest opportunities.

Industry stars

This year we celebrated the industry with the newly minted Hall of Fame awards. This first installment of what will become an annual accord featured Ontario-based Gales Fuels and Alimentation Couche-Tard brand Mac's/Circle K.

Gales Fuels

Gales Fuels is a family-owned-and-operated petroleum company serving the Niagara, ON region. Bob Gale Sr. started the company in the 1960s delivering home heating oil, and now, decades later, the company is headed up by Bob's granddaughter, Jessica Friesen.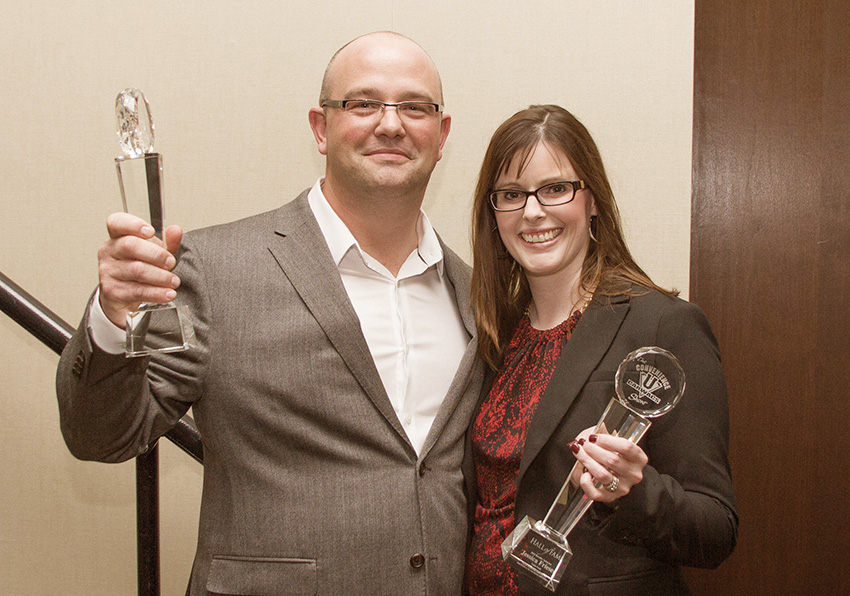 From the 1960s until now, Gales Fuels has expanded to become a significant regional independent chain, with a fleet of petroleum trucks, 16 gas stations, car washes and four convenience stores. From coffee and foodservice to fuel and car washes, Gales is a company with a focus on improving its community.

Gales Fuels is the first recipient of The Convenience U CARWACS Show Hall of Fame award for an independent retailer. Friesen accepted the award on behalf of the company and it's nearly 100 employees.

"Being in the industry and being chosen as an organization that is being seen as a leader is incredibly humbling," says Friesen.

Gales Fuels is known in the Niagara region as a company that cares about its community. "The fact that we're a family-owned business is a definite benefit in Niagara. We've been around for 50 years, we have a reputation for being accessible, and for being a part of the community."

It stems back to the 1980s. "My father actually pinpoints it to the 1988 Calgary Olympics," says Friesen. "One of our competitors was coming out with a hat or a cup or something along those lines that they were giving away to customers. My dad realized that we don't have gimmicks like that and that wasn't the way he wanted to give back to the community. There is a need in Niagara, as with any place, for organizations that stand behind, give back to and support the community as best they can. That's something that I grew up with, feel whole-heartedly supportive about and will continue to do throughout my career," she says.

Over the last few years, Gales Fuels has focused on expanding the home heating fuel delivery part of the business. They bought a new truck, hired new staff members and expanded their jurisdiction. Now the focus is shifting back to the convenience side of the business.

Currently, of the 16 sites, four have large-scale convenience stores on them, but, says Friesen, many of the other sites have the potential for more great c-store businesses.

For Friesen, c-retailing is about offering more to your customers than just the core categories. Tobacco taxes are increasing again, she notes, adding that "The convenience store staples were cigarettes and lottery, but you can't make money if those are the only things you're focusing on. Those categories will get people in the door, but what are you doing to make sure that your business thrives once the customer is there?" There has to be something else, she says.

"I'm really thankful for being recognized. We work really hard and we're still fairly new in the convenience industry. We've only been in it for about seven years, but it's a natural pairing with the gas business. We're looking to grow so it's really nice to have someone pat you on the back and say 'You're doing a good job!'"

Mac's Convenience Stores

Mac's is the first recipient of The Convenience U CARWACS Show Hall of Fame award for a chain retailer.

The Mac's Convenience Store brand is a frontrunner in the c-store industry with a history that goes back to 1962. Founded by Ken McGowen who built the first Mac's Milk store in Richmond Hill just north of Toronto, the chain has undergone considerable change over the years.

McGowen's vision was to offer a milk store that offered neighbourhood convenience, professional attitude and regular store hours beyond the norm. This concept was sharpened further when Alain Bouchard's Couche-Tard bought the chain and its 974 stores from Silcorp in 2000. This helped Couche-Tard increase its sales beyond $1.6 billion and really positioned the group for further expansion and helping it become a global leader in convenience retailing.

But, it's not just the number of stores or the products on the shelves that make Mac's stand out. It's the involvement in industry issues and the innovative approach to community involvement that keep this chain at the forefront.

Indeed, no voice has been as loud as Mac's when it comes to beer and wine, site safety and security, and gas theft. At the centre of this voice is Steve Pitts, VP of Operations. Today, Pitts who recently took over as VP Operations, after serving as Director of Marketing for Mac's Convenience Stores, speaks out not only for Mac's storeowners and operators, but for the industry as a whole.

Mac's is making a difference. Take for instance, Mac's Crime Busters, which aims to raise awareness around the negative impact of retail crime, while also building a sense of safety for the community, employees and customers. It's a ground-breaking program that's making a real impact on communities across the province.

Mac's is an ally of the Ontario Convenience Stores Association, a relationship that only helps to strengthen the industry's collective mandate. The future of c-store retailing in Canada needs voices from leaders like Mac's, because without progress on files like beer and wine, safety and security, and gas theft, our industry as a whole suffers.

Mac's is present in more than 850 locations across Canada. Parent Couche-Tard has reported it will retire the brand in 2017 and rename all Mac's sites as Circle K. Despite the name change, expect this group to continue in its leadership role as its moves forward on new initiatives.