04/28/2017
Exeter Car Wash: Best in class
After a major investment and a lot of hard work, Martin Behn's Exeter Car Wash has earned its place as the first choice for a great vehicle clean in the community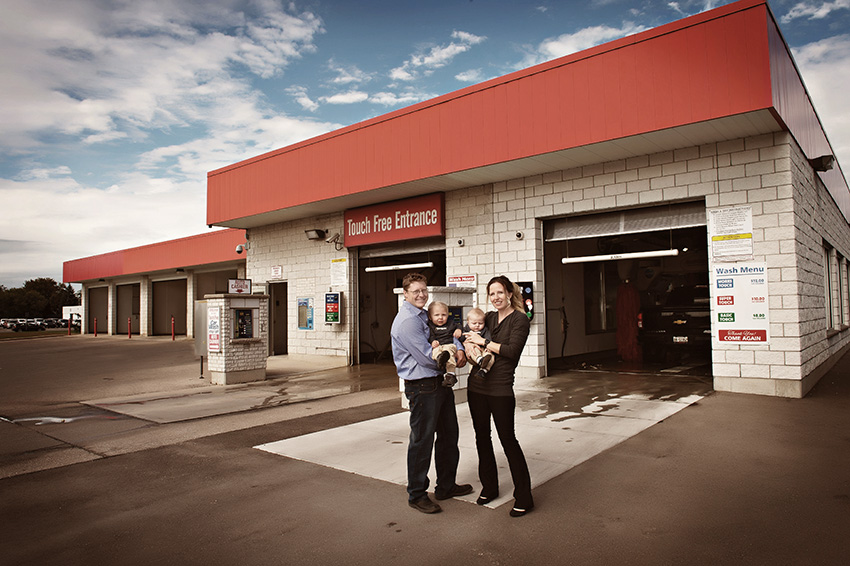 When disaster struck an Exeter, ON a business opportunity came knocking in a field that was a complete surprise for Martin Behn. He had been running a local hog operation when his barn caught fire in March of 2010. The result was a devastating loss of the full compliment of 5,000 animals that had him rethink his options.

"The fire just broke my heart. We had worked so hard on the hog operation and when the fire took it all I didn't think I could start over in that business," he says, remembering how he almost lost his life in the blaze.

Soon after the fire, Behn found himself at a local coffee shop reading The Commercial Investor, a small Ontario paper that offers news and advertising to those looking for businesses. "I saw an ad for a local car wash that was for sale and I remember asking my father what he thought about this business. I didn't think it would generate the kind of numbers that would make a good living for my family. I was wrong. When I followed it up and went over the financials, I had to sit down," he says. He closed the deal two months later and took on The Exeter Car Wash at 156 Main Street in May 2010.

At first the location was able to run about 300 cars a week. "This wasn't good enough. But, it allowed us to get a good handle on customer service as we built volume. Our thinking was to offer great customer care one car at a time. This is something we still do, but have been able to get greater volume with an investment in equipment. Our goal is now 300 cars a day. We aren't there yet, but we are certainly on the way," he says.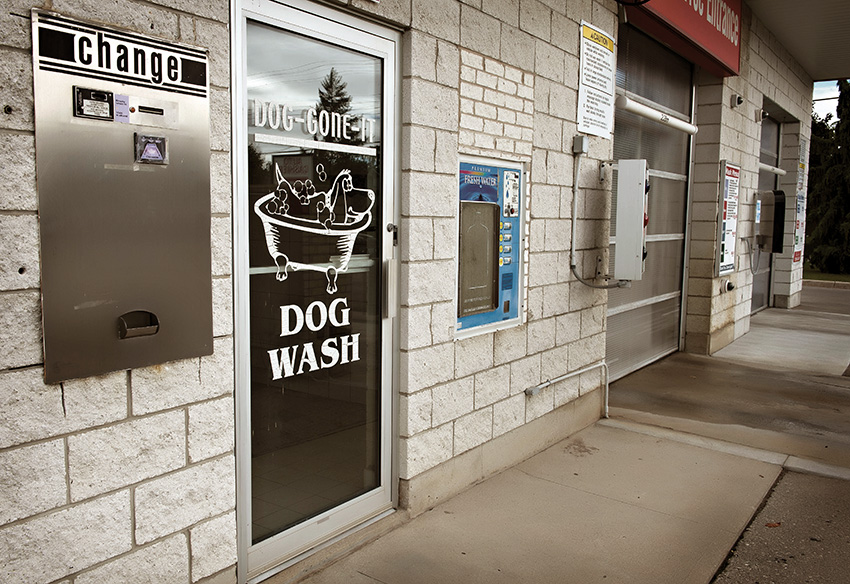 Behn's car wash offers a six bay self-service wand wash, a dog wash, and a Ryko Radius touchless roll over system that was installed in 2008, as well as a new automatic friction wash system that came online this past April. "Ryko's Soft Touch just went in a few weeks ago. Cars are coming out beautiful," he says, reporting that they got a lot of help from National Wash in the set up. "All our equipment is Ryko and we use their Signature series in the bays."

Behn reports that the roll-over system had been something they knew they would have to work on. "We were soon able to do 400 to 450 cars per week. Cars were lining up for the service and we could see that some customers didn't want to wait and they would leave. We were losing two sales per hour and saw that we could attract more business if we expanded our capabilities with an additional automatic wash line."

The first thing he considered was water. Behn drilled a new well to supplement the city's water supply. "This helped keep costs down," he says, reporting that a Radius touchless system can use 80-gallons per vehicle and it's nothing for a site to use two million gallons per year.

Next he looked at enhancing the size of the wash lane to accommodate larger vehicles. "We live in a rural area where 80% of the vehicles are trucks. With the new automatic we installed a 96-inch machine to accommodate wider bodies going through the wash. We also placed a custom dryer that is wider and can handle trucks with dual wheels. And, we kept everything high for pickups," he says, adding that they increased the track length to 26-feet instead of the typical 24-foot range found in most systems. The new system even offers high pressure under carriage rinse. "We were soon noticing that customers were driving in 20 to 25 kilometres to use our wash."

According to Behn, power cycling was another challenge. "The 400 amp hydro was getting maxed out at startup. I come from the hog industry where wetend to run one fan at a time. I did the same for the car wash bringing each fan and system on board at intervals rather than all at once. This saved 15% to 20% in power at start-up and stopped breakers from throwing.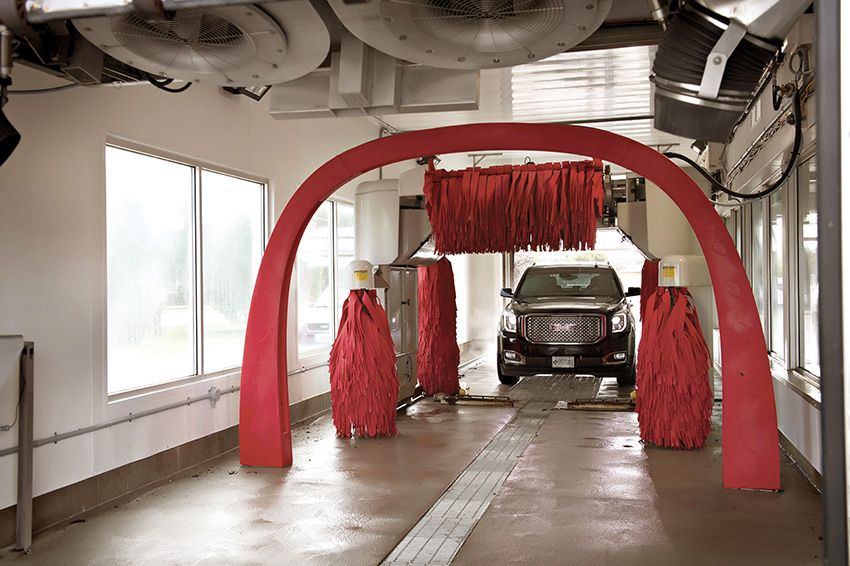 Another challenge facing Behn's Exeter Car Wash was getting the grime off hard-working rural vehicles. "As good as our touchless system is, you need friction to really get off road grime and mud. We put a high-pressure four-nozzle spinner option onto the 'Soft Touch'. This gets the mud off and has customers coming back for the best wash in the area."

Behn turned to Krown Rust Control to help complete the package. In Behn's Ontario region the municipality is using a sugar beet juice compound to reduce the amount of salt on the roads by as much as 30 per cent. Known as "organic liquid deicing", the road product is made of equal parts salt brine and the by-product of sugar beet juice refining. The liquid is applied to dry roads as an anti-icing agent, or as pre-wetting agent to help salt stick to the ground

He reports the briny residue leaves a grey dull film on vehicles that can be tough to clean. To mechanically remove chlorides (salt) from metal can take over 35,000 psi of force. Developed in a laboratory, Salt Eliminator is a unique product that is specifically formulated to remove chlorides from metal and painted surfaces. Made up of over 37 specific ingredients, Salt Eliminator is designed to break this bond quickly and, using very little effort, effectively fights corrosion, removes salt and leaves a clean shiny surface. "Krown's Salt Eliminator is an innovative product that really does the job. We've seen a huge increase in numbers with customers telling us they appreciate the quality of this part of the service. We have been pioneers with this equipment and the result is we have winter numbers that are equal to our summer business," he says.

With the added grime and grit that comes with cleaning vehicles in small rural towns, Behn saw the need to enhance the pits for the first part of the separation process. "Our pits are really large. In the bays the pits are four-feet by six-feet by five-feet deep. In the auto wash the pit is four-feet b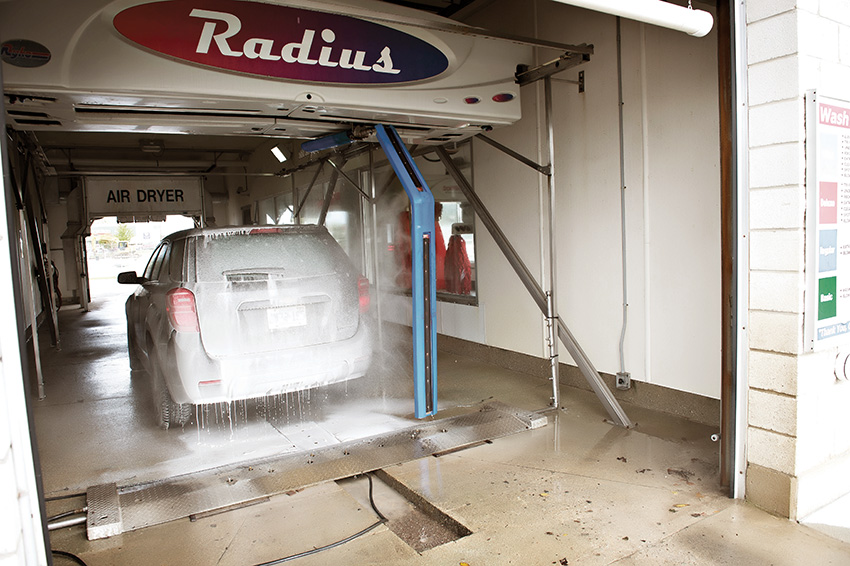 y four-feet by eight-feet deep. They get pumped every two weeks to keep sludge from clogging the interceptor," he says, adding that he uses two 900-gallon interceptors. "Having large interceptors and frequent pump out just save time and trouble with the municipality."

The build went smoothly with just a few hiccups. For example, Behn specified only stainless steel hardware for the Airlift doors. "This caused a problem at the border because of the weight difference from the standard aluminum products. We had to wait a bit, but everything got shipped in the end and we weren't thrown too much off track."

Behn reports the construction on the new system had the location down for about one month. Investment was in the $450,000 range for construction, installation and equipment purchase. This included $150,000 for the Ryko machinery, $10,000 for options, $30,000 for electrical and plumbing work as well as dollars spent on oil interceptor, doors, and an auto teller. "We were able to pave in November and have the machine installed two weeks before Christmas. This gave us three months to fine tune before opening the line in April," he says remarking that the new system allows the site to clean up to 26 cars an hour, a difference that has greatly improved customer satisfaction.

Early on, Behn approached local Shell and Co-op gas stations to offer them a cross-promotion as a way to drive business. His plan was to offer the gas stations' customers a coupon that would give them $1.00 off service at the Exeter Car Wash. "The cost of each sale was higher, but we increased volume and more people could try our service," he says, telling that the promotion has been good for the stations, their customers, as well as his wash trade.

"To really succeed in this or any business you must surround yourself with great people. We have been able to depend on companies like Unitec, Power Pressure, National Wash, and Airlift Doors as well as smaller local firms like Mike Reed Excavating and others. As we grow, I know I can turn to these people for advice and supports that will keep us number one in our market."