12/06/2019
Food prices forecast to rise 2% to 4% in 2020: Report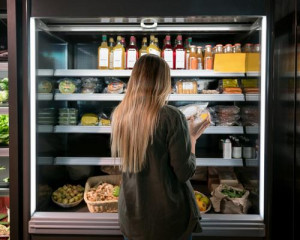 Food bills are going to take a bigger bite out of Canadians' household budgets in 2020. Food prices are expected to increase 2% to 4%, according to the 10th annual edition of Canada's Food Price Report—a collaborative effort by Dalhousie University and University of Guelph. It predicts that annual food costs for the average Canadian family will rise by $487 from 2019 figures, with the annual tally on food spend reaching $12,667 for the year.

"For grocers, it's not necessarily bad news to see food prices go up by 4%—the problem is that you may spook some consumers," Sylvain Charlebois, a professor of food distribution and policy at Dalhousie University told Canadian Grocer. "The sweet spot for food inflation is anywhere between 2% to 2.5% and we're going to exceed that in 2020 by far."

Canada's Food Price Report uses a predictive analytics model that applies machine learning to support decisions about future food prices. In 2019, it was predicted that Canadian families would spend up to $12,157 on food. Based on the 2019 inflation rate to date, they are likely to spend $12,180, missing the report's target by just $23.

In 2020, meat will see the highest increases (4% to 6%), while restaurants, seafood and vegetables will all see increases of 2% to 4%. This is followed by fruits (1.5% to 3.5%), dairy (1% to 3%), and bakery (0% to 2%).

The jump in the price of meat is due in large part to Chinese demand for imported beef and pork. China recently reopened its market to imports of Canadian pork and beef after a four-month ban, as the Asian country continues to battle African swine fever. China has lost millions of pigs to the disease and needs to import large amounts of pork—driving up the price of pork and meat in general.

"[Meat] is already costing more for processors and grocers and so increases will be passed on to consumers in the New Year," says Charlebois.

Expected Headlines in 2020

The report also looks at three big stories that will continue to make headlines next year:

1-Single-use plastic packaging: The report states that consumers are placing pressure on retailers, restaurants, distributors and manufacturers to reduce and ultimately avoid the use of disposable plastics used for food products. However, they're less inclined to pay more for greener alternatives. "[Greener packaging] will incur more costs and this is something consumers will have to get educated about," says Charlebois.

2-Climate change and carbon tax: In 2020, climate change will have a big impact on food systems and drive up food prices. The report states the government needs to address emissions levels, as they are above the targeted 30% reduction levels beyond year 2030, far from the Paris Agreement goals of 2016. On the issue of the carbon tax, the report notes while some Canadians believe the tax increases the cost of food for consumers, industry is absorbing most of the costs.

3-Retailing AI: The use of artificial intelligence in retail is on the rise. For example, Sobeys is piloting a technology-enhanced cart called Smart Cart.

The cart's technology scans and weighs products when customers place them in the cart. It displays a running tally of purchases while the customer shops, and then allows them to pay on the spot. Sobeys says it plans to evolve the cart to include additional features using artificial intelligence and machine learning technology. "We are expecting more movement in the area of AI coming from grocers," says Charlebois.

Originally published at Canadian Grocer.