02/12/2020
Greenergy announces merger with Canada's BG Fuels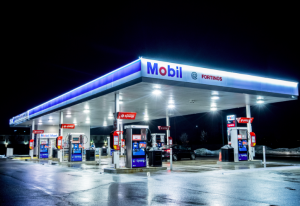 Greenergy and BG Fuels are merging.

Greenergy is an international supplier of transportation fuels and BG is a high-profile Canadian gasoline and convenience retailer that operates under the Mobil, Mr. Gas, Waypoint and Oops brands.

In a statement, the companies said: "By combining Greenergy's supply chain expertise and growing independent dealer offer, and BG Fuels' national retail brand management and site operation capabilities, the merger will create economies of scale and provide the industry with greater choice and flexibility for fuel supply and retail branding."

BG Fuels will be integrated into Greenergy during the next 12 months and current Greenergy CEO Christian Flach will lead the combined business. Joe Calderone, CEO of BG Fuels, will join the board.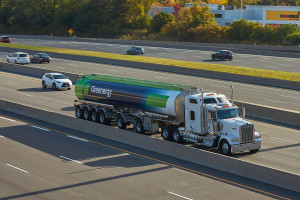 "Since entering the Canadian market in 2013, Greenergy has invested in strategic infrastructure in Ontario to deliver low-cost and resilient fuel supply to customers, and also introduced two new retail brands for the independent dealer market," Flach said in a release. "The merger with BG Fuels will allow us to extend our supply footprint and retail offer across Canada, enabling significant future growth. The experience and resources of both businesses will further strengthen our retail offer to the independent dealer market."

Calderone added: "Our extensive retail experience and commitment to consumers has seen BG Fuels become a leading fuel and convenience retailer in Canada. We look forward to leveraging Greenergy's proven supply chain capabilities to enhance our portfolio of service stations across Canada."

BG Fuels is a Mobil-branded wholesaler and wholly owns the Mr. Gas, Oops and Waypoint brands.

Established in the UK 28 years ago, Greenergy is a supplier and distributor of transportation fuels. The company entered the Canadian market in 2013 and has since invested in strategically important infrastructure assets across Ontario, including Concord, Hamilton, Thunder Bay and Johnstown.  With both sea and rail-fed terminals and storage in the US Mid-West, Quebec and Ontario, Greenergy can source product through multiple channels, thereby reducing dependency on any one third-party provider and minimizing the risk of supply disruption for customers.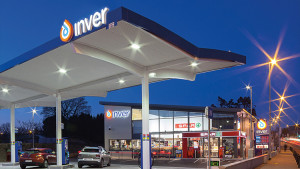 In November, Greenergy introduced the Inver forecourt brand to Canada and now has five Inver locations in Ontario (Inver is an established brand in Ireland and was acquired by Greenergy in October 2017).

The move was designed to extend Greenergy's existing retail offer in Canada, where Greenergy also has developed Breakaway, a hockey-themed forecourt brand tailored to Canadian consumers.