08/10/2020
Insights and lessons from pandemic snacking trends
Increased home time, family time, leisure screen time, stress and near 24/7 access to our pantries, have all translated into a rise in snacking, as Canadian consumers reach for treats and comfort foods

Other than checking my bathroom scale, there are broader metrics to demonstrate that consumers like me increased snacking during the lockdown.

In order to quantify these kinds of shifts in consumer spending in the United States as a result of the COVID-19 pandemic, market tracking company IRI recently launched its CPG Demand Index to measure weekly changes in consumer purchases, by dollar sales and channel.

IRI tracked an increase in total core snacking of +40% year-over-year (YOY) for the week ending March 15, and +34% for the following week. For the week ending April 5, snacking sales modulated, but still grew +7 YOY.

Results from a broad survey of consumers in the United Kingdom, conducted by supermarket chain Waitrose, revealed that nearly 40% of consumers reported an increase in snacking during lockdown. 

In turn, the Frito-Lay Snack Index, released at the end of May, found 85% of respondents said eating their favourite snack makes them feel normal, while 83% said their favourite summer snacks remind them of good times and nearly half (48%) said eating their favourite snack makes them feel happy. 

Bottom line is that increased home time, family time, leisure screen time, stress and near 24/7 access to our pantries, have all translated into a rise in snacking, as Canadian consumers reach for treats and comfort foods. 

 

Stocking up

In the third week of February 2020, the Dow Jones average was nosing 30,000 for the first time: This was the end of the longest bull market in recorded history. However, by the third week of March, the Index had lost more than one-third of its value, essentially wiping out the cumulative gains of 2017, 2018, 2019, and Q1 2020. As of this writing, markets have recovered somewhat to levels of early January 2018.

There have been some exceptions to this general trend. Shopify is a Canadian multinational e-commerce company, offering a proprietary software platform that facilitates retailers selling their products online and in stores. Shopify's stock value has flourished during COVID-19, as most retailers scrambled to up their online presence. Between January to mid-March 2020, Shopify stock was up about 5%. Between March and May, Shopify's stock value doubled, surpassing RBC as Canada's most valued stock. 

Despite a precipitous drop in foodservice channel sales during the global lockdown, a number of large food companies have seen success. Mondelez, PepsiCo and Kellogg's are all examples of bucking the trend and boats rising in a down market.

Mondelez reported organic sales growth of more than +6% for the first quarter of 2020, beating Wall Street estimates. Mondelez CEO Dirk Van de Put attributed the performance to the rapid growth in snacking due to shelter-at-home behaviours.

PepsiCo reported nearly +8% net revenue growth in Q1 2020, as consumers stocked up on beverages, salty snacks and other food items for at-home consumption. Key observations during COVID-19, include:

o   Shift to at-home consumption – growth in snacking during the day

o   Increased usage of large-format pack sizes

o   Shift away from immediate consumption

o   Increased purchase "basket size"—fewer shopping trips with a higher value

o   Increased use of e-commerce sourcing

The company is leaning into the changes in consumer behaviour and has developed a game plan, with an emphasis on snacking. While PepsiCo expects gradual improvement in sales at convenience and gas channels as people return to work, the company is also embracing an e-commerce strategy, launching two U.S.-based direct-to-consumer sites to capitalize on the growing appetite for snacks. Snack.com offers more than 100 Frito-Lay snack products, while PantryShop.com features multi-product bundles of Quaker and other brands to meet specific day-part and lifestyle needs

At Kellogg's, North America financial reporting for the first quarter of 2020 showed organic sales rose 6%, with volumes up 5%. This largest driver for this growth was the company's snacks segment, according to Amit Banati, senior vice president and chief financial officer.

Kellogg's cracker sales jumped almost 40% versus a year earlier, while salty snacks and wholesome snacks rose nearly 30%.

"This consumption growth has been broad-based across our portfolio of brands," Banati said. "From an occasion standpoint, we have seen less lift for on-the-go items and more growth for pantry packs".

Opportunity to take share

Traditional convenience and gas non-fuel sales have been oriented towards impulse consumption—providing products that are consumed within an hour of purchase. Legislated changes to consumer behaviour have impacted the convenience channel significantly. 

The convenience business model is built on and grounded in consumer mobility, social activity and time scarcity. In a pandemic, virtually overnight, this evolved into immobility, isolation, CPG scarcity and boredom. Rather than getting from point A to B as fast as possible, fuelled by an on-the-run meal or snack, consumers' priorities shifted to limiting retail trips, avoiding crowds, and eschewing public transit.

The great news for the convenience channel is that proximity plus offering consumers a streamlined retail experience have never been more important. As working from home and home schooling/daycare become entrenched as a kind of new normal for consumers, there is an expanded role for the convenience channel to play as a provider of pantry staples, meal kits, fresh produce, non-food cleaning/hygiene products and even office supplies.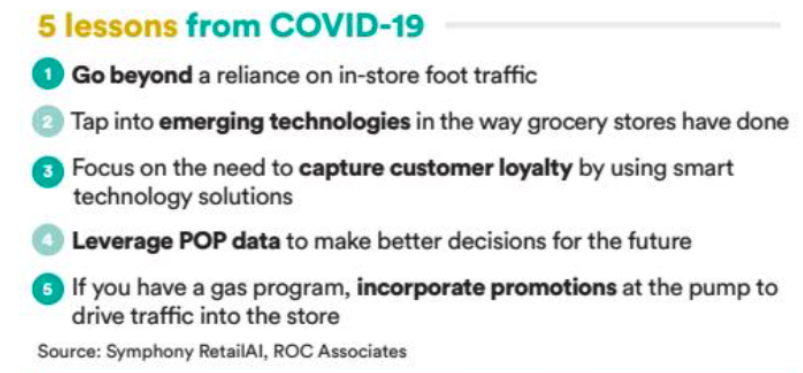 Use your smarts

Symphony RetailAI, along with partner ROC Associates, use technology to optimize performance for gas/convenience, foodservice and grocery, drawing insights from their pool of retailers: Their findings are representative of thousands of stores and millions of households globally. 

Trusha Pandya, account director at Symphony RetailAI noted a number of trends emerging across the convenience channel as the effects of the COVID-19 pandemic unfolded.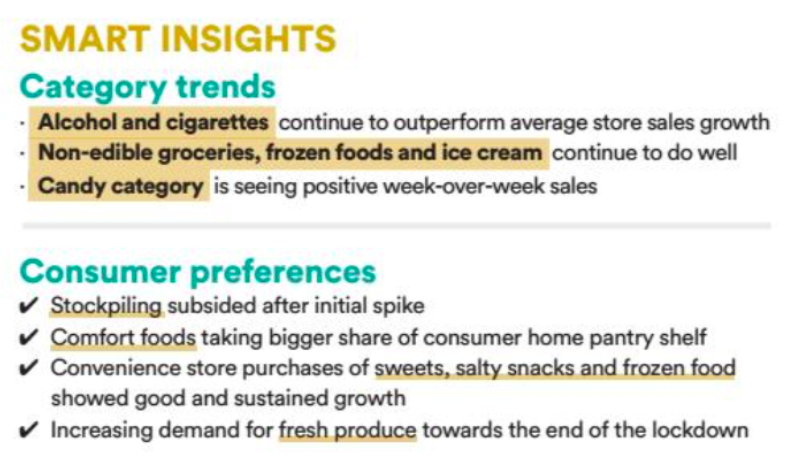 Data showed that, overall, c-store sales tracked improving week-over-week performance. At the outset of the lockdown, Symphony "recommended that convenience store retailers stock up on frozen and canned fruits and vegetables." As the market gradually transitions into a new phase of the pandemic, Symphony is advising convenience retailers to renew their "focus on better-for-you and fresh options, (which should) also translate to snack categories."

 Be a camel

In an article in The Globe and Mail, venture capitalist Alexandre Lazarow called for Silicon Valley to create a new model for a post-pandemic world. 

He notes that the tech world has spent the past 20 years trying to find the next "unicorn" startup. Unicorns are companies having seemingly unlimited potential, capable of growing from zero to more than $1-billion valuation in short order. 

Our current harsher, less stable market environment calls for a different approach. Instead of unicorns, the future will be "camel" startups that prioritize sustainability and resiliency.

Lazarow writes that the camel, "adapts to multiple climates, survives without food or water for months, and has humps to protect itself from the desert's deprivations. Unlike unicorns, camels are not imaginary creatures… camels are survivors." 

There will be bumps and impediments in the road ahead. As always, the ability to adapt to changing circumstances, and sustain your business through emerging challenges, will enable you to survive and flourish. Put simply, just like all of us in the face of COVID-19, be prepared to do what you need to do to live to fight another day.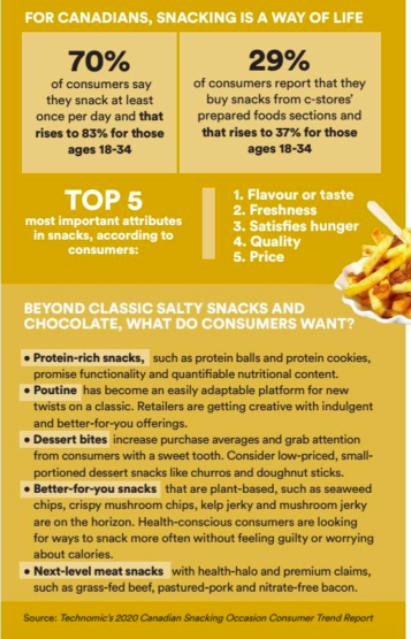 Darren Climans is a foodservice insights professional with close to 20 years' experience partnering with broadline distributors, CPG suppliers, and foodservice operators. His practice is to understand issue-based decisions by taking a data-driven approach to strategic decision making.