01/07/2020
Premium-style chocolate is helping give confectionery chocolate sales a boost
Who doesn't love chocolate? Nielsen data shows confectionery chocolate is a nearly $1.84-billion business in Canada—growing 4% over last year. Analysts partly attribute the recent growth in sales to the rise of indulgent, premium-style chocolate. From organic and fair trade to vegan and keto-friendly, here are just a few of the chocolate innovations to hit the marketplace.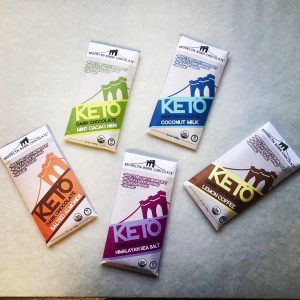 BROOKLYN BORN CHOCOLATE
Initially a private-label chocolate manufacturer, Brooklyn Born Chocolate now has its own branded premium product line, which includes a new Keto Bar line. These keto-friendly bars are low in carbs, so followers of the keto diet can indulge in them without guilt. Flavours in the Keto Bar lineup include Coconut Milk, Himalayan Sea Salt, Lemon Coffee, Mint Cacao Nibs, and Salted Almonds.

THEOBROMA
Theobroma's new milk chocolate sticks come in three varieties: Organic Milk Chocolate with Quinoa Crisp and Coconut; Organic Milk Chocolate with Quinoa Crisp and Moka; and Organic Milk Chocolate with Quinoa Crisp and Salted Caramel. All of the Quebec company's premium chocolate confections are fair trade and organic, as well as gluten free and GMO free.

GALERIE AU CHOCOLAT
Quebec-based Galerie au Chocolat has three new bars in its fair trade line: Dark Chocolate (72%) with Coconut; Milk Chocolate (36%) with Almond and Sea Salt; and Milk Chocolate (36%) Caramel Pecan Crunch. Galerie au Chocolat's fair trade line features fine Belgian chocolate in simple, no-nonsense packaging that reflects the simplicity of the product: the company doesn't add oils, emulsifiers, preservatives, flavours or anything artificial.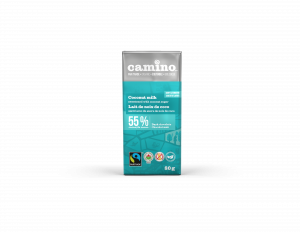 CAMINO
Camino's Coconut Milk Dark Chocolate Bar is a rich and creamy bar that contains no dairy milk or cane sugar; instead, it uses coconut milk and coconut sugar to create this milky smooth, indulgent treat. The Ottawa-based brand's new vegan-friendly bar is 55% cacao, and is certified fair trade, organic, kosher, and gluten free.

Originally posted at Canadian Grocer.