06/16/2020
Health and safety as important as customer service for shoppers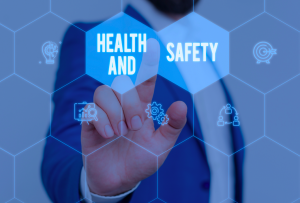 Health and safety protocols are the new standard for businesses, as provinces and municipalities begin to relax COVID-19 restrictions.

According to a new study conducted by Ipsos, three in five Canadians now rate health and safety equally important as good customer service. Canadians are looking for companies to step up when it comes to ensuring health and safety measures are in place.

"This new study brings to light the shifting expectations of Canadians as our world re-opens."  The stakes are high for getting this right for companies with:



Eight in 10 (82%) Canadians considering health & safety measures to be the most important factor when considering returning to a retailer


Four in five Canadians indicating they will delay returning to shopping once restrictions are lifted


64% of Canadians stating they will stop or temporarily stop shopping at a location that doesn't take health and safety seriously.



The study also reveals generational differences, with boomers being the most likely to stop shopping at a location (71%), while millennials (58%) and Gen Z (50%) are less likely to change behaviour based on health and safety concerns.

Regionally, Albertans are most likely to feel comfortable returning to locations once restrictions are lifted, however this still only represents one in three (33%), while those in Quebec (14%) and Atlantic Canada (14%) are least likely to feel comfortable returning to reopened locations.

In turn, men (20%) are slightly more likely than women (15%) to share this sentiment.

Key takeaways:



There is a high potential for short-term switching behaviours, as well as long-term loyalty opportunities.


Companies must adapt and change their operational standards to attract consumers back to their locations as COVID-19 restrictions are loosened.


Customer expectations are high, and they are changing.



For retailers, there is great value in communicating efforts, both in store and on social media, as one in four consumers (28%) do not trust any industries for their cleanliness and safety protocols. While Canadians recognize that they must also play a role in adhering to health and safety guidelines, 43% feel they are putting in a greater effort than companies to do so. There is an opportunity for companies to do better and match that effort, with 69% Canadians feeling companies were not exerting the greatest effort to keep customers healthy and safe.