4 ways to make POS materials work in your store
Find out how Erin Day's W.O. Stinson & Son Ltd. site in Ottawa, ON draws customers in store with smart POS signage.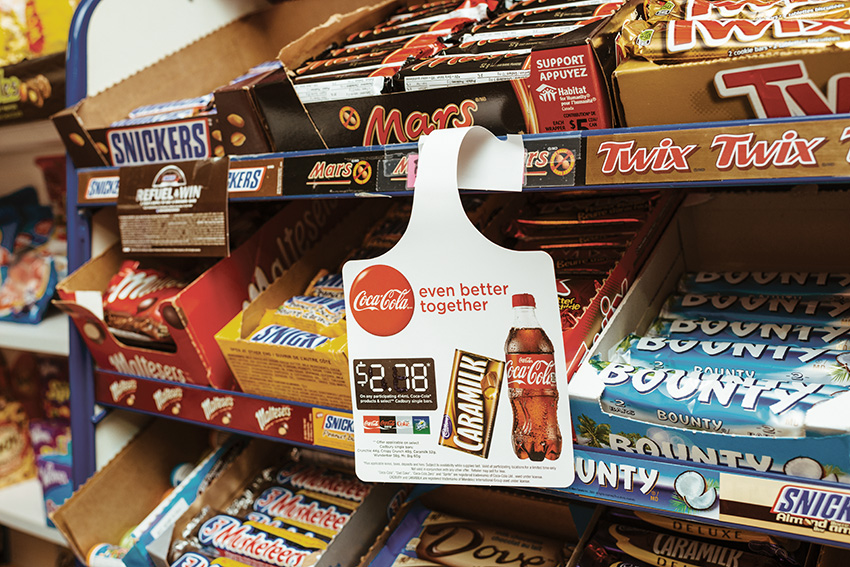 Erin Day's W.O. Stinson & Son Ltd. site in Ottawa, ON is a bit different from your average convenience-gas site, with self-serve and full-serve gas pumps located across the street from each other. In-store purchases aren't always top of mind for customers, but that's where Day's use of point-of-sale materials comes in. Here's how she makes POS work in her store:

1. Go for the combo. POS materials that advertise cross-category promotions like a chocolate bar and drink put that extra purchase on your customer's radar.

2. Find the sweet spot. Place POS signage where your customers can't miss it, like at the cash counter and along the path to purchase.

3. Step outside. Outdoor signage, especially on gas pumps, can serve as a reminder for your customers about your offer, and entice them to come inside to make a purchase.

4. Stick to what you know. When you remind your customers about their tried-and-true favourites, and they'll be sure to make those impulse buys.

Be sure to visit CCentral.ca/free-pos, the site where retailers can order signage for top categories and have it shipped to their store, free of charge!