03/10/2020
Aisle 24 offers cashierless convenience in a compact space
When John Douang was growing up his parents owned a convenience store. That first-hand insight shaped his thinking about the sector—and ultimately led to the establishment of Canada's first micro self-serve c-stores.

 "My parents exposed me to what it was like to operate a small business and what it was like to be part of a small commercial community," says Douang. Both facets of the business appealed to him. 

What didn't appeal: being tied down to one location for set times. "My dad worked 14 hours a day. If he wanted to take us on vacation, he had to close the store," says Douang.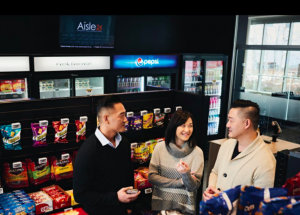 So John, his wife Marie Yong, and his brother Josh Douang launched what would ultimately become Aisle 24. What started as an automated grocery vending business has become a new way for customers to conveniently buy what they want, when they want, where they want.  "Our concept is hyper local, ultra-convenience," says Douang.

Two features stand out about the business, established in 2016 as Unattended Markets. First, while the c-stores offer customers everything from prepared foods to staples to beverages to over-the-counter medications, there is one thing they don't proffer: cashiers. Aisle 24 is completely self-service.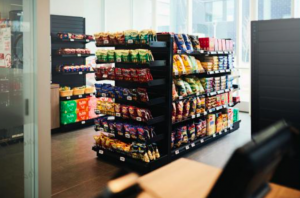 The other big thing to note about the store concept, now being franchised in Toronto, is its small size. The stores range from 300 to 600 sq. ft. and are located in existing residential spaces, primarily college campuses, condos and apartment buildings. "Go to any residential community building and you will find space that is underutilized or not used at all. Our small footprint allows us to go into these spaces," says Douang, president of the company.

And, for those really tight for space, Aisle 24 offers convenience in a box with its fully automated, temperature-controlled vending system that dispenses almost anything you find in a standard convenience store—even milk, bread, eggs and ready-to-eat meals.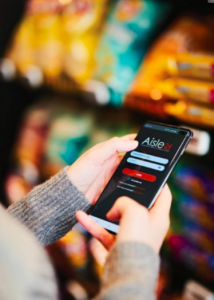 Customers wanting to shop at Aisle 24 download an app and register. Their credit card number is then linked to their account and access to the store, often in the building where they live, is provided through their smartphone. "Think of us as a futuristic tuck shop," says Douang, who worked in the tech industry for more than a decade before opening Aisle 24. 

He notes that aside from lottery tickets and tobacco, which Aisle 24 does not provide, "there is no limitation on the products we carry. The only limitation is size."

Aisle 24 stores, of which there are currently five in Toronto, resemble the traditional c-store in many ways. There are open shelves stocked with products and coolers filled with refrigerated and frozen products. Unlike many older c-stores, however, Aisle 24 has a thoroughly modern feel. "Our brand is very fresh, very new," says Douang. "There is a certain demographic that is attracted to that—students and young professionals."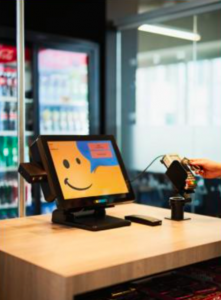 For those demographics and many others, the expediency offered by Aisle 24 is more than nice to have, it's necessary to have. Many building owners and college dorms realize having a c-store on the premises is an important selling feature. "Today's residents expect more than just a clean, safe property to come home to. They demand convenience that caters to their busy lifestyles," Douang notes, adding that it is not unusual for Aisle 24 customers to make purchases in their pyjamas. 

After all, home is only a few feet away. 

 

Tech talk



With remote monitoring, Aisle 24 keep a close eye on inventory, expiry dates, and other operational information, typically visiting to restock and clean two or three times a week, or more based on usage.






Aisle 24 uses video monitoring to discourage theft and reconciles inventory each week to closely track shrinkage.



Are micro-markets the next industry disruptor?

While micro-markets represent a small piece of the convenience industry, that's changing—fast. It's expected there will be 35,000 micro-market locations in the U.S. by the year 2022, according to research firm Bachtelle and Associates. And, those micro-markets are expected to generate more than $1.6 billion in revenue over the next 10 years.

Ipsos' FSM (Foodservice Monitor) tracking study reports that micro-markets in Canada, while still dominated by vending machines, accounts for as much as 3% of foodservice traffic.  While micro-markets' share has increased in year-over-year tracking, dominated by growth in Ontario, this channel remains a relatively unknown player.

However, Amazon Go is reportedly planning to open 3,000 new locations by 2021, while Longo's Pronto Eats, which is a small-square footage cashless grocery experience in downtown Toronto, has more locations in the works.  

"It would be hard to imagine that there are not a number of other retailers or tech companies eyeing this new concept, particularly given their reportedly high margin targets," says Kathy Perrotta, vice-president, Ipsos Canada. "Beyond the opportunity for profiting from this concept is also the opportunity to connect younger consumers to a convenience-oriented fully digitized food shopping experience."

Read Perrotta's take—"Micro-markets, major potential"—in the January/February issue.