Alberta reports first severe vaping related lung illness to Public Health Agency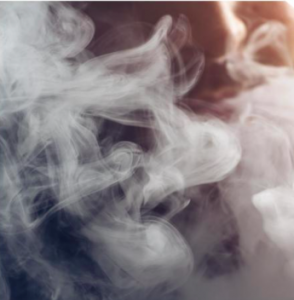 Alberta has reported its first case of a severe vaping-related lung illness after treating a patient in hospital who was having difficulty breathing.

Dr. Deena Hinshaw, Alberta's chief medical officer of health, said officials confirmed the case earlier this week.

"In this particular case, the person had coughing, shortness of breath and needed to be admitted to hospital for treatment. They are now recovering at home,'' she said Thursday.

"But we know that vaping can cause these severe lung illness types of disease that we've seen reported in the U.S.''

As of Dec. 27, the Centers for Disease Control and Prevention in the United States reported 2,561 e-cigarette, or vaping, product use-associated lung injuries from all 50 states, the District of Columbia and two U.S. territories (Puerto Rico and the U.S. Virgin Islands). Fifty-five deaths have been confirmed in 27 states and D.C.

The Public Health Agency of Canada had asked provincial health officials to report any probable and confirmed cases as part of a national investigation into the illnesses.

The agency's website shows there were 14 previous cases across the country from May until November 2019 - three in British Columbia, two in New Brunswick, four in Ontario and five in Quebec.

Hinshaw said the Alberta case involves an adult, but declined to provide any additional information about the age or gender of the person for privacy reasons.

"They weren't feeling well and they sought medical care and then they received the care that they needed, which is exactly what they should do.''

Hinshaw said the investigation into the type of vaping product is ongoing.

"The information we have is that the product was nicotine containing and it was purchased commercially,'' she said.

Public health officials again warned that vaping is not without risk and its long-term health impacts are not known.

"Any time someone inhales a compound in their lungs ... there is potential that is damaging the lungs,'' said Hinshaw. "It's just a reminder that people need to be aware of that when they are making choices.''

The Alberta government said it has launched a review of its tobacco and smoking reduction act. Officials are expected to provide a final report to the health minister in the coming weeks.

"Based on its findings, we expect to table new vaping-related legislation this spring,'' Health Minister Tyler Shandro said Thursday on Twitter.