Alimentation Couche-Tard drops takeover pursuit of Australia-based Caltex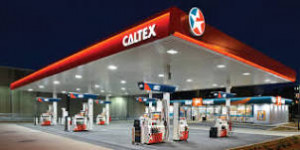 Alimentation Couche-Tard Inc. is hitting pause on its pursuit of Caltex Australia Ltd. due to uncertainty around the COVID-19 crisis.

Caltex is a transport fuel supplier with a network of approximately 2,000 company-owned or affiliated sites across Australia.

The Quebec-based company made its first move for Australia's largest service station operator when it submitted an unsolicited A$32.00-per-share bid fin October. After Caltex rejected the first offer as inadequate, Couche-Tard came back in November with  a revised offer for A$34.50 .

On Dec. 3, Caltex rejected that offer when its board of directors concluded Couche-Tard's proposal undervalued the company and wasn't compelling for its shareholders. In turn, the board offered to release non-public information to allow Couche-Tard to formulate a revised proposal.

On Feb. 12 Couche-Tard reached out again, saying it would pay a cash price of A$35.25 per share, adding this represented the company's best and final offer, in the absence of a competing proposal.

"We believe this further revised proposal takes into consideration the information provided throughout our engagement to date and represents a compelling premium for Caltex shareholders, as well as immediate certainty of value," Brian Hannasch, president and CEO of Couche-Tard, said at the time.

During its earnings call mid-March, the company said it was still in pursuit of the deal.

Now Couche-Tard says given the uncertainty and the impact of the pandemic on its outlook for Caltex's business, it is not in a position to make a revised proposal for the company.

However, it says it remains interested and plans to re-engage once there is more clarity in the global outlook.

In a release, Couche-Tard said its due diligence for a transaction has been substantially completed and that the work confirms that Caltex is a strong strategic fit "for Couche-Tard and an important component of its Asia Pacific expansion strategy. There are significant opportunities to be realized from combining both businesses and Couche-Tard remains highly interested in formalizing a transaction."



Hannasch said: "We remain convinced of the long-term financial and strategic merits of an acquisition of Caltex and all the benefits it would offer to the shareholders of both companies. Despite the COVID-19 situation, we have worked to complete due diligence on schedule through a significant investment of time and money. Our current plan would be to re-engage the process once there is sufficient clarity as to the global outlook, and the work done to date should mean that we will be able to quickly formalize our proposal at that time."

Mr. Hannasch added: "Couche-Tard's management team is grateful for the backing we received from all our stakeholders throughout this process. We want to thank our team members for their hard work during the due diligence and the people at Caltex for their focused effort made to address our questions. We have been impressed by their knowledge and dedication, especially during the challenging period through which we have all been operating. And finally, we want to thank our banking partners for their unwavering commitment, even in the face of increased market volatility due to the spread of COVID-19. We have been in regular discussion with them and they remain prepared to move forward in support of a transaction."