Best of the West: Highlights from Convenience U
New venue, quality attendees, and well-rounded list of exhibitors headlines Greater Vancouver Convenience U CARWACS Show
Attendees from across Western Canada gathered at Tradex in Abbotsford, B.C. to celebrate the convenience, gas and car wash sectors at the first Greater Vancouver Convenience U CARWACS Show last week.  
The two-day event brought together leading suppliers to the trade, who came to display and network in British Columbia's Lower Mainland.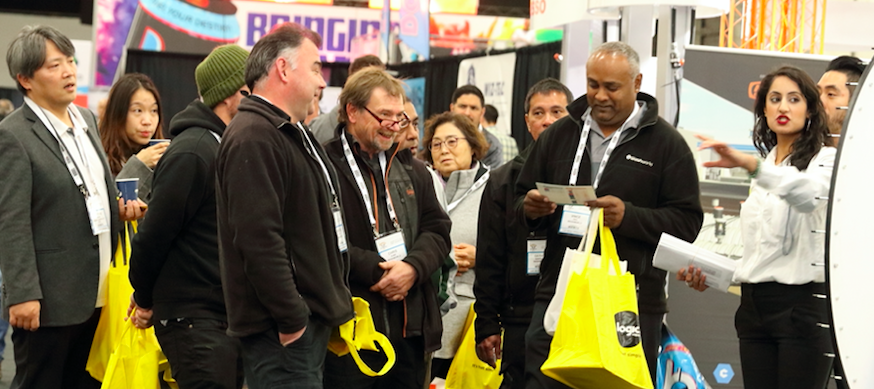 With the tremendous growth in the Lower Mainland, show organizers wanted to provide an opportunity for operators and suppliers to gather closer to home.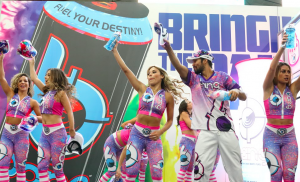 Inside the hall, VPX Products supported a high-energy stage presentation that generated a powerful pulsing heartbeat with the Bang Energy Team on stage.
The show offered a solid mix of suppliers from the three key sectors (c-store, gas, car wash), with attendees coming from not just the Vancouver area, but also other areas of British Columbia, Alberta and regions east.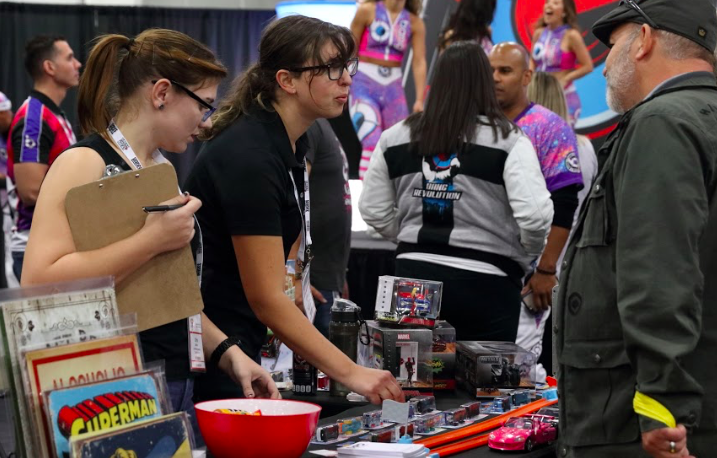 According to Dan Rossignol, regional sales manager, CAF Outdoor Cleaning, the company has been successful in past Convenience U CARWACS Shows in attracting just the right customers to the booth. For example, CAF was able to meet up with a team from Federated Cooperatives at the Toronto event. Now, Rossignol tells OCTANE that the Vancouver show helped them attract interest from another major chain in attendance.
TMS was also excited to display at the Vancouver show.  At their booth, global sales manager Rick Trotter showed off a new product that allows independent fuel retailers to now offer dispenser products with innovative additives that are competitive with major gasoline brands. 
CCA delivers value with sessions
The Canadian Carwash Association (CCA) was front and centre at the event. Both days, the CCA provided educational opportunities to attendees in the form of insightful sessions and a three-site bus tour of leading car wash locations in Langley, B.C.—7-Eleven, Washworld and SpeedWash.
7-Eleven stepped up to provide an entertaining stop. At this site, tour attendees were greeted by the retailer's Slurpee mascot, a very cool food truck offering key 7-Eleven products and promotions, as well as the Mark VII Choice Wash. Reports from on-hand staff tell OCTANE that 78% of customers use the top wash selection at this site, with vehicles coming through with a hand-polished look to the shine. Customers are attracted by LED lighting that shines through a full-length window wall and monthly through-put is clocking 1,500 to 3,500 washes at this single express tunnel.
At Washworld, the location supports an eight-bay wand wash, as well as two tunnel washes where customers can choose between touch and touch-less functions. Like 7-Eleven, the Washworld site also uses a Mark VII Choice Wash system. Washworld operations manager Vince Deo says that the location opened in 2003 and is part of a seven-unit car wash group.
SpeedWash was the next stop. Located on the Fraser Highway just minutes away from Washworld, cars here are cleaned fast. In fact, vehicles come off the line every four minutes. At this very busy car wash location quick thinking staffers are key to keeping lines moving.
On the second day, the CCA presented morning education sessions. Well-attended, the sessions offered insights from Colorado-based Breeze Thru Car Wash, as well as the CCA.
Staff from Breeze Thru told attendees about their innovative HR programs that seek to mentor workers, helping them reach personal and work goals, while targetting reducing turnover. This company attracts better applicants with a higher starting wage and even offers staff housing. The result has been greater buy-in from workers, who make Breeze Thru a local leader in Colorado and Wyoming.
The CCA capped off the morning with roundtable discussions designed to show the powerful advantages of association membership. Jason Kaye (Bayview Car Wash) and Terry McGowan (Mosaic) teed up questions for the 12 tables in the meeting room. To offer guidance and keep the flow moving, an association member hosted each table. Attendees discovered the power of networking and how the CCA is an advantage that helps to keep wash sites running. "With membership in the CCA operators become part of the bigger picture where networking with colleagues about site challenges is just one of the advantages," says Kaye.
Pencil in March 3-4, 2020 for the Toronto edition of Canada's leading trade event for the petroleum retail, car wash and c-store sectors.