Beverages: Fizzy and extreme
A look at what's quenching thirst in the c-store beverage aisle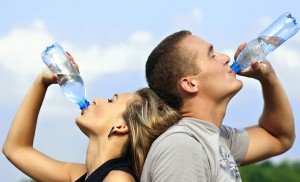 By Isabel Morales

As far as choice goes, there's never been a better time to be a consumer. Thanks to globalization and connectivity, consumers around the world have access to a wider array of product assortment than ever — a trend that's likely to continue.

However, all of this choice doesn't necessarily mean consumers are putting more items into their shopping baskets. Across the convenience and gas channel in 2017 growth remained relatively flat, with only +1% growth across all categories, in line with 1% inflation. And the $718 million cold beverage category is no different, with +1% growth in the last year (52 weeks ending Jan. 6, 2018). But 2018 may be signaling a shift, with the last 12 weeks of the period seeing +3% growth.

Across the cold beverage category in the convenience channel, consumers have their pick of products including soft drinks, water and energy drinks. As consumers become more health conscious, carbonated water is seeing a boom in sales across the convenience and gas channel. Worth almost $12 million, carbonated water has grown +51% by dollars and +49% in volume in the last year as new offerings, including new flavours and product attributes, entice consumers. Flat water, on the other hand, isn't seeing the same boost as its bubbly counterpart, as dollar sales dropped by -2%.

This doesn't necessarily mean consumers are flocking away from a plain bottle of water. The category is still worth nearly $114 million, making it one of the largest categories in the cold beverage department. As 73% of Canadians are trying to drink more water and take charge of their health, increasing their water consumption is a guilt-free way to stay hydrated and energize the body.

Also adding to the growth of the cold beverage category is extreme energy drinks. The newer category rife with innovation is worth a staggering in $251 million in sales in the convenience and gas channel alone as consumers' search for a quick pick-me-up continues. With dollar growth of +3% and volume growth of +4% in the last year, the popular energy drinks category is showing no signs of slowing down. Product add-ons such as vitamins, superfoods, and amino acids seem to be getting consumers' attention and contributing to the rise of these types of drinks.

One thing is certain across the beverage category: consumers' need to find a refreshing way to energize their bodies will always prevail. Whether it's water, juice or an energy drink, Canadians will be looking to quench their thirst, a trend which makes beverages an ideal category to attract new and innovative market players. As consumers put their money where their mouths are, the biggest challenge newcomer manufacturers to the market face is endurance – the pressing need to remain current in a competitive marketplace. While they need to create a product that's distinctive and relevant, that product also needs to, at the same time, be able to endure within the market and make its mark on the retail landscape. In other words, the need to nurture a relationship with the consumer where loyalty is the end result should be a priority.

As retailers and manufacturers continue to add new products to their assortment, they will need to ensure they're developing the right products and marketing them to the right consumers in the right way to see continued success in the "liquid" category.

Isabel Morales is the manager, consumer insights for Nielsen Canada.