A c-store's guide to selling cannabis accessories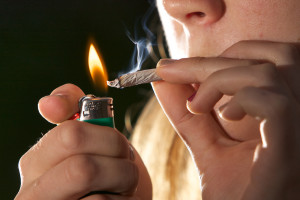 The legalization of cannabis for non-medical purposes is opening up all sorts of opportunities for c-store operators that go beyond helping customers satisfy the munchies.

C-stores have long been a place to pick up rolling papers, lighters and matches for tobacco, but, with legalization, what about bongs and other cannabis-related accessories?

According to advice published on the Ontario Convenience Store Association website, cannabis accessories are legal to sell for non-medical purposes: "This means they may be sold specifically for the purposes of consuming cannabis as long as they are sold within the rules outlined in the Cannabis Act and the cannabis legislation in each Province."

As the OCSA explains, the Federal Government has decided to regulate cannabis accessories very similar to tobacco products, with some differences. Here's what you need to know:



Cannabis accessories may not be legally displayed anywhere where they might be seen by a minor, similar to tobacco.


The only way to promote the fact that you sell cannabis accessories, if minors are allowed in the establishment, is using a price list similar to tobacco products.


If minors are not allowed in the establishment, then cannabis accessories may be displayed and promoted.


Cannabis accessories generally cannot be advertised, promoted, discounted or be subject of inducements of any type (contests, giveaways, etc).


Cannabis may only be sold by licensed retailers, however cannabis accessories may be sold by anyone.