Canadians' pandemic purchase insights: StatsCan
New report examines what products Canadians have been purchasing to prepare for the pandemic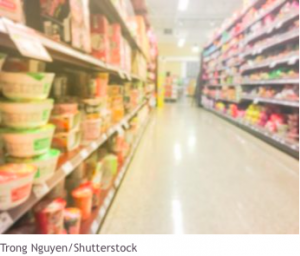 Grocery store sales increased dramatically in March as consumers stocked up on supplies including toilet paper, rice and flour in the face of the COVID-19 outbreak.

During the second week of March–when the federal government outlined its $1-billion COVID-19 response fund and the World Health Organization declared the virus a global pandemic–grocery sales increased 38% compared to average sales in 2019, according to new data from Statistics Canada.

The study, titled Canadian Consumers Prepare for COVID-19, examines consumer purchasing patterns using sales and transaction data on grocery products up to the week ending March 14. The grocery sales increase represents 16% higher revenues than those reported in the week leading up to the December holiday, the busiest shopping week of the year.

Increasingly, Canadians have turned to canned goods, dry goods and non-perishable food items to stock their pantries. Rice saw the biggest gains (239%) followed by pasta (205%) canned vegetables (180%) and flour (179%).

While staples such as eggs, butter and bread reported increased revenues in the second week of March alongside fresh foods such as potatoes and meat, "the sales for these perishables increased by a substantially smaller magnitude, suggesting a consumer focus on stockpiling against uncertain conditions," the report suggests.

Toilet paper sales reached a peak increase of 241% relative to the 2019 average, despite reassurances from government and bathroom tissue makers that supply was safe.

"Bathroom tissue sales, which received extensive media coverage, only began to rise significantly in the first week of March shortly after Federal Health Minister Patty Hajdu advised Canadians to be prepared with a week's worth of supplies," the study says.

Hand sanitizer, mask and glove sales saw increases as early as the last week of January, when the first known case of COVID-19 was reported in North America, increasing 477% and 122%, respectively, and rose to 639% and 377% by the second week of March.

Statistics Canada said it would update the study in the coming weeks. You can view the current report here.

Originally published at Canadian Grocer.