Chemicals: Formulated for success
Car wash chemicals are an important part of the clean vehicle equation. Manufacturers continue to upgrade formulations to enhance the total package.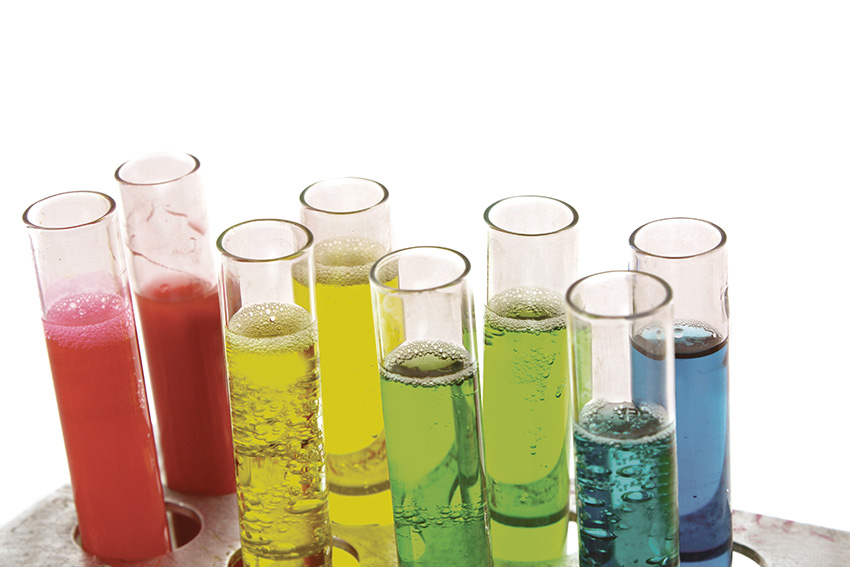 To make the grade with customers, car wash operators need good water, good equipment and well formulated chemicals that deliver a consistent performance. Here, cheap spells disaster for washes that skimp on the basics to save a few pennies. Indeed, when it comes to car wash chemicals, less is not necessarily more, more is not necessarily better and less is not necessarily cheaper. The idea is to look to chemical manufacturers for products that are tailored to your equipment and water quality. You might save money up front by buying a less expensive wash chemistry, but these products may not be the most effective for your plant. The result is customer dissatisfaction and declining sales.

According to Tim Ewing, Executive Vice-president, Turtle Wax Pro, a division of Transchem, a Canadian-based major player in car wash chemistry, the quality of the raw materials is key. Here he points to Turtle Wax Pro's Fire and Ice package where the power of combined elements creates greater customer satisfaction and enhanced profitability at car wash locations. Fire and Ice is available in a number of configurations in easy-to-store five-gallon pails. Fire Bath red and yellow products promote a deeper clean and enhanced lubricity. The carnauba-based Fire Wax products deliver a maximum protection and shine. ICE Instant Shine offers total surface protection for all vehicle surfaces, provides maximum water repellency on glass for improved visibility, protects and shines glass, chrome, plastic trim, and paint. All of these new products come with an array of scents from Cool Mango to Raspberry Inferno. Dilution rates vary with Fire Wax optimizing around 200:1, Fire Bath at 300:1, and ICE Instant Shine working well at 400:1.

"The industry has come to learn that it's not the cost of the container that is the important determiner for car wash chemicals. It is the cost per car," says Ewing, commenting that Turtle Wax Pro and Transchem is focused on maximizing revenue per vehicle. "Our R&D team is dedicated to bringing new technology and formulations to the market that help operators reduce costs through greater efficiency, enhance car clean, and increase customer satisfaction as well as the bottom line at operations."

Another company that offers good examples of best practices is MONDO Products. According to MONDO Products Account Manager, Jeff Beam, formulations must work well with the type of water you use. MONDO is an expert at teaming clean and shine chemistry with wash water. They are also good at helping operations with their space considerations. For example, Beam reports that instead of drums packaging their chemicals, they now offer easy-to-stack boxes in addition to traditional drums. "Oil companies have moved to smaller footprint locations. Car washes have smaller storage rooms as a result. Concentrated chemicals help here by taking up less space. We have learned to maximize chemical to water dilution to keep packaging as limited as possible. We are finding that new dilution rates can be a challenge for older equipment and operators need to keep up with equipment innovation to stay competitive," he says.

Industry major Blendco Systems is also helping car wash operators enhance and improve on-site chemical use. For example SuperSat Custom Detergent System is an innovative two-component detergent process that delivers performance. The company reports that SuperSat units automatically mix Blendco's specially formulated detergents at your wash using your water to create a blend that works better alongside the vagaries of your location. "The SuperSat system allows detergents to be tailored specifically to suit the needs of your wash and saves money by not shipping water" says Caroline Frey, Marketing Coordinator, BlendcoSystems.

She reports further that Blendco's SuperBlend Systems allows the user to blend their super concentrated detergents at their wash location. "With a push of a button, you can mix a wide range of highly concentrated detergents and protectants, which reduces freight, storage and handling costs," she says.

At the Exeter Car Wash in Exeter, ON, operator Martin Behn looked for an innovative solution to help him remove briny residue left on vehicles after winter road salting. The community uses a beet juice and brine product on roads that leaves a dull grey film on cars. He turned to Krown Rust Control for their Salt Eliminator product. According to Krown's Brent Savelli, Salt Eliminator is ideal as a replacement for pre-soak and tire cleaner in self-serve washes during winter months when these services are less popular and customers look for ways to reduce corrosive grime. "In an automatic car wash use Salt Eliminator as part of the premium package. It's a perfect up-sell, customers will have confidence in knowing they are using a product that genuinely helps fight corrosion when they see the Krown name." Indeed, at Behn's site in Exeter the operator has seen winter sales increase as a result of this capability where he is the only wash in town offering the service. Winter sales numbers at Behn's wash now rival those of his busy summer season.

Salt Eliminator is available in a wide range of packaging from aerosol cans to four-litre jugs to 200-litre drums. "Its gentle on all surfaces and very cost effective at $75 for a 20-litre pail (about the same as other pre-soak chemicals). Dilution runs to about 1:50 for underside to 1:75 or 1:100 for other surfaces," says Brent.

Zep Vehicle Care is the largest provider of car wash chemistry to the professional car wash industry, representing and marketing some of the most recognized and trusted consumer brands, including Armor All Professional, Blue Coral, Rain-X and Black Magic.

According to Zep Vehicle Care Corporate Account Manager, Brad Baldwin, wash operators now have everything they need to 'Assure' their wash is running at peak performance. The Assure program is focused on delivering cleaning performance, greater efficiency, and providing wash operators peace of mind knowing everything is working as it should. This fully integrated program includes hyper-concentrated chemistry, precision dispensing, and a new remote performance monitoring system. Assure hyper-concentrated chemistries are available in 2.5-gallon cubitainers that makes the most of limited space in wash storage areas and is integrated with a 7.5-gallon or 15-gallon docking station. The Assure Precision Dispensing System makes certain that flow rates are accurate and consistent with each application, which allows for more satisfied customers, less waste and greater accuracy that creates greater consistency throughout the wash process. "Our new Assure Analytics is a remote performance monitoring system that provides quality assurance and uniquely works to give operators confidence, visibility, and knowledge to know that their wash is working as it should be," he says.

Cleaning Systems Inc. (CSI) has offered its Earth Ready line since 2008. Earth Ready promotes the best environmental practices including: drum recycling, iLevel® technology to control product usage and waste, and a reclaim product line to assist washes in regions where water conservation and runoff influence wash operations on a daily basis.

CSI also offers Ultraflex an ultra concentrated line of environmentally friendly car wash products, packaging and equipment targeted to extreme performance and unlimited flexibility. Compatible with all conventional car wash equipment, Ultraflex provides chemical storage and metered dispensing of product to the wash in less than half the space.

The company reports that Ultraflex is economical, because operators determine the concentrations delivered to the wash. It is also an environmentally responsible choice because there is less waste, sustainable packaging and no phosphates. Sold under the Lustra brand, Ultraflex is also highly concentrated so operators use the least amount of chemical and formulations are done with on-site water making a blends the best they can be.

Here, Tim Ewing concludes that being the best you can be is what its all about when it comes to car wash chemicals. "Just as in any business you have to keep ahead of trends and new advances. To stay competitive car wash operators must be willing to make changes as better practices come forward. However, the changes have to make sense and this is where its important to understand that you must look at the total package rather that just one facet of the car wash equation. Chemicals must work well with water and equipment to create a great car wash," he says, suggesting that operators need to look no further than their last customer to see if their current equipment, water and chemical formulation is making the grade.