Chocolate singles: 3 Things to know
Find out how you can boost chocolate sales and keep customers engaged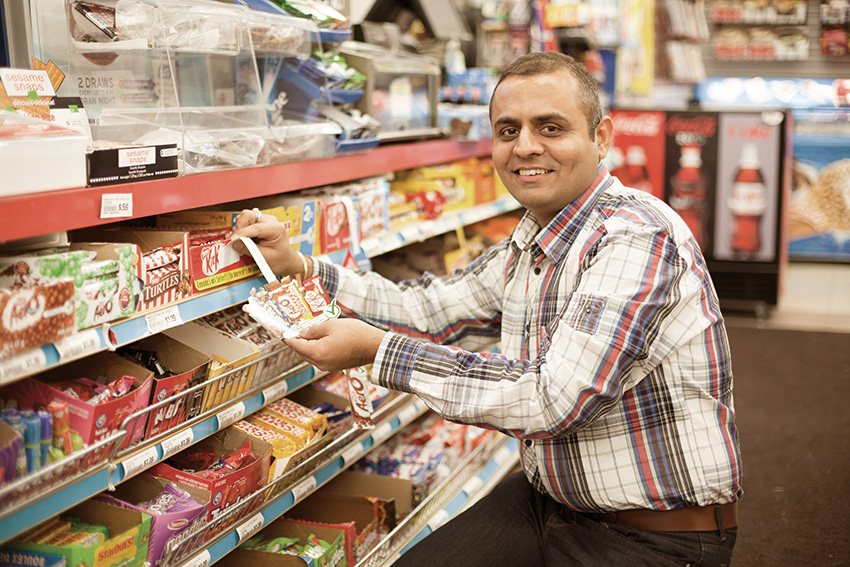 Let's face it: Canadian consumers love chocolate. C-gas retailers like Tiffanny Robertson know they're going to make a lot of chocolate sales, but also know a successful strategy can help boost those numbers and engage customers.

Robertson is the part-owner and manager of General Grants, and has been at this Kamloops, BC location for the past 12 years. Her site, which also boasts a garden centre and bottle depot, serves customers across all walks of life, and they all enjoy a good chocolate bar.

Here are 3 things you should keep in mind when it comes to the chocolate category:

1. Singles is top dog in c-store chocolate.

"We sell a lot of chocolate bars; it's something I'm constantly ordering every week. We sell king size, but we sell more of the singles bars," says Robertson.

Shawn Sokell, CSD confectionery with Nestlé Canada, says this fits with the statistics. "Singles continues to be the largest and most important format, accounting for approximately 45% of the total chocolate sales volume within the channel, and approximately 60% of units sold.[1]"

2. You need to tell your customers about innovation.

Robertson says her top sellers are always the newest singles bars her customers are eager to try. "Variety is important. Any time there's something new, I bring it in. We put new bars right front and centre, where the cash register is."

Sokell says this is spot-on with trends in the channel. "Innovation is the growth driver of the format and the chocolate category overall. While 90% of the business is driven by the tried and true brands,[2] consumers love trying new products, and trying a new chocolate single is a low-risk, impulsive purchase," says Sokell.

3. Striking the right balance will pay off.

"It's key for retailers to create displays at the cash and high-traffic locations, to complement the placement of top sellers and innovation in the most visible areas of the store," advises Sokell. "Most manufacturers have display tools or prepacks offering a mix of new items and consumers' favourites, which work well for this purpose."

Robertson says that while she emphasizes new singles SKUs, the bestselling brands on the top 25 list provided by her full-service distributor are also big hits at her location. That's why she places POS materials on her chocolate shelves to communicate the regular two-for deal on these tried-and-true singles bars.

Innovation that hits home with customers is also moved to a more permanent location, so there's always room up front for the shiniest new chocolate thing.

"Limited edition may not make it to the rack, because they may sell out before I can get more," says Robertson. "But once customers know we have it, they go on the rack with others in the brand. For example, Aero Vanilla is still on the front counter, but Aero Orange is by Aero Mint and regular Aero on the rack."



[1] Nielsen Market Track, National C&G, L52W ending Aug. 23, 2014.

[2] Nielsen Market Track 2014 YTD May 3, 2014.