CICC's Anne Kothawala and Tony Chapman on the convenience industry's resilience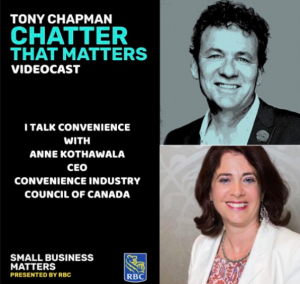 Convenience Industry Council of Canada president and CEO Anne Kothawala joins Tony Chapman on his Chatter that Matters podcast to discuss the essential role of convenience during COVID-19.

As part of Chapman's Small Business Matters series presented by RBC, the marketing and branding expert zeroed in on the resiliency of convenience stores as they respond and support communities during COVID-19.

"Our members and convenience stores generally really show they are resilient and innovative," says Kothawala. "They have done things like change up their product mix and they are focusing more on basic groceries... they recognize they need to adapt to the current situation."

Kothawala and Chapman also discuss:



The benefits and pitfalls of government supports


Gas prices


How manufacturers are adjusting


The work of distributors


And more.