10/26/2020
CIPMA Fall Conference: Key takeaways
Virtual event delivers trend and insights in a tight format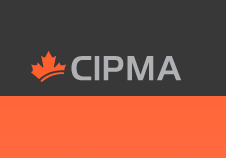 Virtual events have become the norm when people gather for work and business. The recent Canadian Independent Petroleum Marketers Association (CIPMA) Fall Virtual Conference is a good case in point. The event, October 21, 2020, featured prominent industry personalities, as well as insights from key politicians in its digital lineup. Moderated by CIPMA president Jennifer Stewart and broadcaster Catherine Clark, the event featured Anne Kothawala, president and CEO of the Convenience Industry Council of Canada (CICC); Sudbury MP Paul Lefebvre; fuel industry researcher Michael Ervin, as well as David Adams, president of Global Automakers of Canada and Dennis DesRosiers of Desrosiers Automotive Consultants. The keynote address was held in-camera and was presented by Canada's 22nd Prime Minister, the Rt. Hon Stephen Harper in conversation with Catherine Clark.
Key takeaways were numerous. For example, Anne Kothawala opened the discussion with a bird's eye view of the c-store sector. She noted that since the pandemic hit, Canada's convenience retailers have gained more relevance. She points out that c-stores are viewed as being close to home, open for business, and very serious about COVID protection. Stores have also adapted to the changing market with food solutions such as meal kits as well as things like office supplies for people who now find themselves working from home.
"Following COVID, we will see some behaviours remain. For example, contactless payments have gained ground. People have also used their credit cards more actively and we will see high credit card fees continue to stand out as a leading issue in convenience and gas," she said.
Michael Ervin, a well-known voice in fuelling retail, came forward at the event with some great insights. He does not see a bright future for gas retailers to convert to electric charging. "There are not enough reasons to keep people at gas stations for the time it takes to charge vehicles. Charging sites will be at places people go like Canada's Wonderland, train stations and movie theatres," he says. "Government incentives could well result in the rapid adoption of EV technology, but the technology will have to be market-driven to truly succeed."
David Adams and Dennis DesRosiers mirrored Ervin's comments. Both spoke on the drive to develop alternatives to the internal combustion engine for transport. Adams noted that it is incentives to purchase EV vehicles that are driving sales rather than the zero-emission mandate. Currently, he sees SUVs and light truck sales subsidizing EV manufacturing with some car companies reporting they lose $6,000 to $7,000 per electric vehicle. DesRosiers told the gathering that it's really up to the consumer. "They [consumers] make the decisions. They are electing to go with more horsepower as vehicles become more energy efficient. The present carrot and stick approach taken by government is wrong," he says, suggesting that carrots should go to manufacturers while the stick would better impact consumer behaviour regarding greenhouse gas emissions.