Community leader: 3 ways to strengthen relationships
Find out how Tom Bell keeps his La Salle, MB community happy and healthy.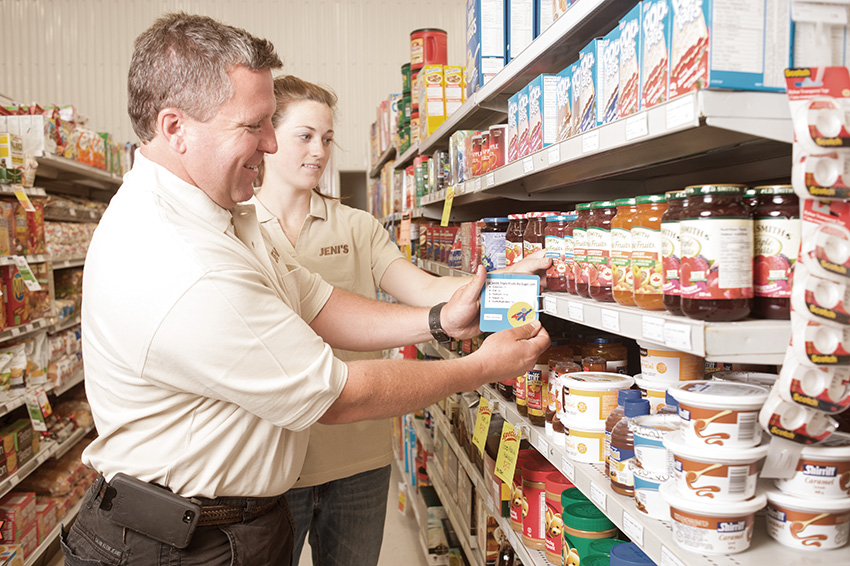 Do you want to strengthen your store's community? Here are 3 ways to do just that:

1. Get involved. Become an advocate for your community by getting involved in local initiatives, such as sports, charities or special events.

2. Treat employees like family. Build a sense of dedication amongst employees by rewarding hard work and valuing their input. 

3. Get to know your customers. Refer to customers by name and make them feel like they belong in your store every time they visit.



Read on to find out how Tom Bell is helping his community watch their weight!

Their store is called Jeni's Fine Foods and Hardware, a name that comes from combining the names of their two daughters, Jennifer and Nikki. "That was something we thought would tie in our family and keep the small town, community feel in La Salle, MB," says Bell. "Our first day of opening was May 1, 2000. We were a town of 900 people when we started and we're about 2,400 people now, so the town has had a lot of growth and we've grown along with it."

Now, Jeni's is a trusted partner and works hard to give back to the community it considers family.

Tom's Choice

Bell recently lost weight and his daughter, Nikki, who is a Food and Nutrition university student, wanted to do something to keep the momentum going in their community. "We came up with a program called Tom's Choice. Customers are always coming in now and they're very conscious about what they should be eating and drinking and what's in food, etc. What Nikki did is she went through the store's products and tried to pick the best of each category from a nutrition point of view," says Bell.

Now, customers can go into Jeni's and look for the Tom's Choice sign next to products like bacon, yogurt, bread, and chips and know they're choosing the smartest option in terms of nutrition.

"For convenience, where you're coming in quickly just to grab a few things, it means you don't have to stand around comparing labels," he adds. "Because we're a small town, people know us and people saw my personal weight loss, so the program really took off," says Bell.

They also update their website with Tom's Choice products or recipes of the month, and have seen an increase in sales when certain products are featured.