Conagra announces Mrs. Butterworth's brand review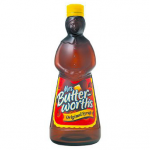 In the wake of increased scrutiny and accountability around the Black Lives Matter movement, Conagra is conducting a review of its famous Mrs. Butterworth's brand.

In a statement the company said: "The Mrs. Butterworth's brand, including its syrup packaging, is intended to evoke the images of a loving grandmother. We stand in solidarity with our Black and Brown communities and we can see that our packaging may be interpreted in a way that is wholly inconsistent with our values.

"We understand that our actions help play an important role in eliminating racial bias and as a result, we have begun a complete brand and packaging review on Mrs. Butterworth's.

"It's heartbreaking and unacceptable that racism and racial injustices exist around the world. We will be part of the solution. Let's work together to progress toward change."

The move comes after Quaker Foods announced it was scrapping the 130-year-old Aunt Jemima breakfast brand over concerns about racial stereotypes. Mars Inc., the parent brand of Uncle Ben's, is also reviewing its rice brand.