01/15/2019
Convenience U CARWACS: See. Touch. Taste. Learn.
The Convenience U CARWACS Show raises the bar in Toronto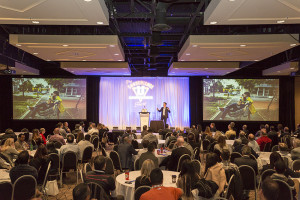 If you're in convenience and gas retailing and want to see and hear about the latest products, services and business strategies in the industry, then mark your calendar for this year's Convenience U CARWACS Show, taking place March 5 and 6 at Toronto's Congress Centre.

The show is Canada's number one trade and education event for the convenience, gas and car wash industries. Hundreds of exhibitors will display the latest and most innovative products and services available in the Canadian market. In conjunction with the trade show is the additional opportunity to attend educational seminars and presentations on a broad range of topics designed to help retailers develop the tools and strategies they need to improve their level of customer service, enhance their businesses, and increase their bottom line.

"Convenience U CARWACS is the one place in Canada where retailers and operators get a chance to see, touch, taste and ask questions about the very latest products available to your customers and the latest products and services to improve your business," said Michael Cronin, Vice President, Events, of show organizer EnsembleIQ. "Anyone who wants to know about the latest developments in the industry and have the opportunity to network, talk and share best practices with industry leaders and peers needs to be there."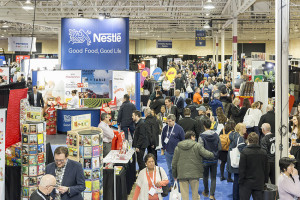 This year's show will feature a broad selection of educational presentations on a wide variety of topics affecting convenience retailers. Among them:

*Stay relevant in a competitive industry. Media and marketing expert Tony Chapman will kick off this year's conference with a thought-provoking presentation that will explore what the convenience channel needs to do to stay relevant in a super competitive industry by turning stores into destinations rather than just places to buy.

*Leverage OLG innovations to create excitement and drive sales. Ontario Lottery and Gaming (OLG) will showcase some new ideas, technologies and best-in-class practices to help c-retailers drive traffic to their stores and increase sales.

Two of the most important aspects of running a business today are to hire the right people for the right job and to create a workplace culture that allows your employees to provide your customers with a superior shopping experience. By attending this year's conference you will come away with the skills and knowledge to do both.

*Hire the right people for the right job. Making the wrong hiring decisions can be a very time-consuming and expensive mistake in terms of lost sales opportunities, duplication of training, strained customer relations and potential and other issues. This presentation will help you build the skills and knowledge to develop the ideal candidate attitudes and motivators for a position, design candidate profiles, attract the best people and recognize winners when they walk into your office.

- Presented by Gail Green

*Create a workplace culture that is good for your business. Employees today have many choices where to work and customers have multiple choices where to shop – which is why creating a great workplace culture is paramount for success. Learn how your culture can help or hinder your business, how you can shift your store culture in ways that engage your employees and equip and empower them to provide exceptional customer experiences, leading to greater loyalty and superior results.

- Presented by George Anastasopoulos

Educational seminars will be held in the mornings of both days between 9 a.m. and noon. The must-attend trade show is open both days from noon to 5 p.m.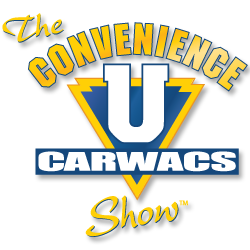 To register for The Convenience U CARWACS Show, visit toronto.convenienceu.ca