01/04/2021
Couche-Tard completes Circle K Hong Kong acquisition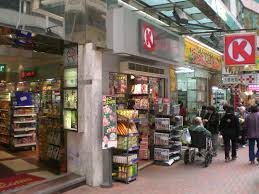 Alimentation Couche-Tard Inc. has closed its acquisition of Convenience Retail Asia (BVI) Limited ("Circle K HK"). The transaction, which was originally announced on November 4, 2020, was approved by the shareholders of Circle K HK's parent company and all customary closing conditions have been completed.

Circle K HK operates a network of Circle K-licensed convenience stores, with 340 company-operated sites in Hong Kong and 33 franchised sites in Macau. In a statement, Couche-Tard said the acquisition represents a significant milestone "as it provides the company with a platform in Asia from which to launch its regional growth ambitions."

Brian Hannasch, president and CEO of Couche-Tard, said: "Circle K Hong Kong is one of the best convenience store operators in Asia and will be an excellent fit within our company. We are pleased to have completed this transaction rapidly and are excited to work with our new teams to advance our growth strategy in the region."

Circle K HK has the second largest market share in Hong Kong, one of the most economically developed markets in Asia and most densely populated regions in the world. For Couche-Tard, this represents "meaningful room to grow organically."

In addition, Circle K HK has a strong loyalty program, with approximately 1.6 million "OK Stamp It" members, as well as an established private label program. In addition Circle K has advanced merchandising, technology and supply chain capabilities.