As Couche-Tard marks a milestone birthday, president and CEO Brian Hannasch discusses the Quebec-based company's ascent to one of the biggest convenience store players on the planet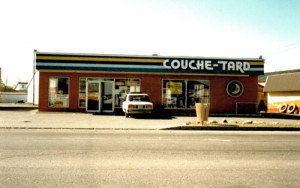 Alimentation Couche-Tard wouldn't be the retail powerhouse it is today—growing from a single store in 1980 to more than 9,400 convenience stores in North America and 2,700 in Europe (most under the Circle K banner)—without innovation as a trajectory for growth.

Take Couche-Tard's on-demand bean-to-cup coffee and grab-and-go "Fresh Food Fast" innovations. Both programs have helped to accelerate the convenience store's credibility as a destination for quality sustenance. Since 2000, the Laval, Que.-based company has also kept the gas on store modernizations, and, more recently, an ear to the ground on learning opportunities with other companies, which has seen it expand into nascent categories, including cannabis.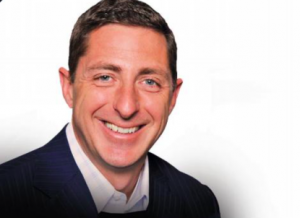 When it comes to new technology, the convenience sector isn't exactly known as an early adopter. However, as Couche-Tard's president and CEO Brian Hannasch shares in our exclusive interview, that is changing. For instance, Couche-Tard is making investments in AI, a digital-based loyalty and upsell program called LIFT and employee training that uses gamification.  Here, Hannasch, who has been president and CEO of Couche-Tard since 2014 and was COO from 2010 to 2014, talks innovation in various forms and Couche-Tard's philosophy behind it. 

What does innovation in the convenience store industry look like to you?

With our vision to make our customers' lives a little easier every day, innovation is one of our guiding stars. Historically, the convenience store industry has been less impacted by new technologies than other retail channels—our customers come to us for immediate consumption of products or services that require significant infrastructure, like fuel. However, with new digital possibilities and customer expectations, in addition to the ongoing COVID-19 pandemic, innovation is taking off in the convenience sector and at Couche-Tard. 

Can you give us a peek into the innovation pipeline?

We are working on exciting developments, including frictionless experiences in the stores, the use of AI for pricing and personalization, and other new possibilities, such as home delivery, which make traditional convenience even easier. 

Given the pandemic, how important has home delivery innovation become?

Innovation was already a big focus before COVID-19 hit us, but the pandemic provided an opportunity to accelerate our innovation projects. We are just starting to learn more about home delivery and its role in our business. As of this date, we are piloting it in around 1,000 stores in all the regions in our network (although most are in the U.S.), and across multiple banners. We have also implemented [curbside pick-up service] Click & Collect in 1,000 stores. 

Couche-Tard has continued to expand LIFT. How has the loyalty program been a game-changer?

LIFT provides us with the ability to understand our customers' purchase histories and to offer them personalized discounts and engagements based on their baskets. The LIFT digital platform is the anchor of our digital store network, delivering personalized value to our customers, increasing engagement and loyalty, and enabling our consumer-packaged goods partners and their media agencies to leverage the platform. 

How so?

Through LIFT, we are able to drive awareness of new brand launches with our business partners and develop brand relationships with customers, while delivering significant growth in a category at the time of purchase.  We also use the LIFT platform to promote our private label, increasing loyalty to these products. We are very pleased with the deployment of LIFT, which is now available in close to 7,600 corporate stores in North America.  We intend to continue deploying LIFT in the year ahead with the former Flash Foods sites in the U.S. and our North America Circle K franchise network.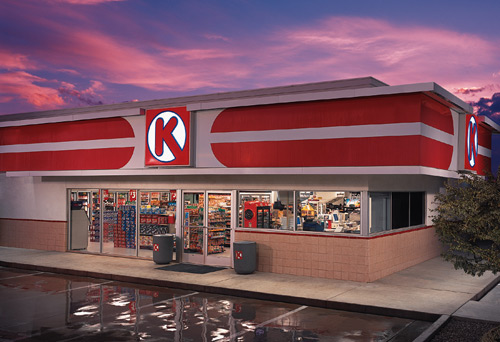 How else are you innovating in the area of customer experience?

We have been introducing a new store format based on the Holiday model in North America [Couche-Tard acquired the popular convenience chain in 2017}, and a new store concept in Europe. This is a never-ending process of continuous improvement. These new store concepts not only enhance the look and feel of our locations, they highlight the development of our food program as we look to innovate and elevate prepared fresh food items at our stores. Escalating fresh food service is among our core strategic priorities for growth.  

Let's talk about using innovation when it comes to the development and training of employees.

Digitization has been key to our growing-together efforts. This year, we fully implemented our digital HR platform to all our North American employees and set the stage to start it in Europe. We also launched gamified training in all our European divisions, focusing on sales techniques and food, that achieved a 90% employee completion rate and led to an increase in basket sizes. This is now being successfully piloted in designated U.S. business units and is a great training tool that we didn't even imagine 15 years ago. 

Couche-Tard staked its ground in cannabis retail with Canopy Growth, together opening a store in May 2019 under the banner Tweed. How is that going?

The operational results have been strong, and we are happy with this ongoing relationship to open more Tweed stores in Ontario. In July 2019, we also announced a strategic investment in Fire & Flower, the largest cannabis retail operator in Canada. The legal framework doesn't allow Circle K or Couche-Tard stores to sell cannabis products in Canada. We feel that partnering and investing in experts in the cannabis sector, while contributing our vast expertise as a responsible retailer of age-restricted products, is the best model to learn more about this space and become a leader in the legal cannabis industry.

You often hear the advice "don't innovate for innovation's sake." What philosophies does the company follow when it comes to innovation?

We don't chase technology for the sake of it but rather to address actual pain-points in the customer journey. We explore new ideas and innovation in a very structured way to ensure an alignment with our strategic objectives. We also make sure innovation is a repeatable process creating value for our customers and a source of learning for the future. It is important for us to have dedicated innovation capacity, to place multiple bets, to be willing to fail and move on, and to nurture a culture of experimentation. We achieve some of this by working closely with start-ups and academia, and sometimes with companies that might be seen as disruptors in our industry. 

For photos and a timeline of the Couche-Tard's innovation, read the September/October issue of Convenience Store News Canada.