Delivering the goods in the midst of a changing foodservice industry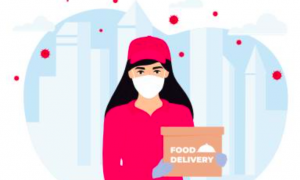 Nine months into the COVID-19 crisis, Canadian restaurants are in a fight for survival, investing in initiatives to re-ignite growth and recover daily traffic levels in the midst of challenging conditions that include rising infection waves, mandated reductions in seating capacity, limited hours of operations and consumer safety concerns.

One thing is certain—the market will not go back to how it was before the pandemic. The current circumstances have forever altered the business landscape for the out-of-home dining industry, including c-store store foodservice.

In the pre-COVID-19 era, more than one in four occasions (27%) were consumed away from home, either at work, restaurants, schools and other off-premise locales.  During the early April and May confinement period, away from home foodservice occasions plummeted by more than 60%, with almost nine in 10 of those occasions (88%) now being consumed at home.  

Fast forward to the latest Ipsos Foodservice Monitor (FSM) syndicated data release for July and August 2020 shows a considerable rebound in dining out activity. Although increases in home cooking habits remain higher than in the pre-COVID-19 era, consumers are acting upon their pent-up-demand for 'tasty restaurant options', with foodservice occasions rebounding almost 40% from their springtime low.

But now, with more uncertainty on the horizon and closures in various regions, where can foodservice invest to boost performance on the path going forward?

Ipsos Foodservice Monitor (FSM) reveals one key area representing opportunity: the rise of online delivery and contactless ordering/payment options.   

Consumption and lifestyle priorities

Investing in homebound experiences is the new 'going out', particularly as more of us are working from home.  Interestingly, those who are working outside the home are almost twice as likely to leverage the foodservice channel versus those who are working from home.

While working from home may negatively impact in-person foodservice foot traffic, especially in office-heavy urban areas, it can also create new opportunities. During March to July 2020, FSM reported that overall delivery traffic doubled in size, with total dollars increasing three-fold.

According to Asad Amin, VP and leader of Ipsos' Food and Beverage Group: "While online delivery services are still relatively small, increased usage is likely here to stay even after the health crisis, due to its sheer convenience.  Today, close to one in 10 Canadians are ordering from this channel.  The COVID-19 impact has merely accelerated the trend to off-premise dining which had been factoring into consumer decisions for some time."

Digital ordering and delivery habits

The rise of delivery services has not only doubled from its pre-COVID base, but almost a quarter of Canadians (23%) report that they will be ordering more online in the future. 

The positive outlook for delivery is also aided by the size of the dollar prize. Currently, the average per-eater amount for delivery service orders ($13.47) is a whopping 40% higher when compared to take out orders. The increases at dinner are even more notable, highlighting the financial significance of the opportunity.

Beyond the revenue growth opportunity, investment in delivery options is also a defensive play. FSM tracking reveals that as many as four in 10 consumers (40%) report that they will likely go out to dine less often after the COVID-19 related closures and restrictions end.

Given that these higher delivery volumes are likely to endure, operators may need to reassess which delivery model to adopt and how to invest. 

Foodservice providers have a wide range of options and barriers to consider, including which model to adopt—operator-driven or third-party enabled—with consideration given to the economics of speed and cost, just to name a few.  Additionally, to be addressed, are mounting concerns about the morality of delivery services due to environmental factors, such as superfluous packaging, as well as fair treatment of workers and more.

Made for delivery menu options

To satisfy growing demands for online delivery or pickup, operators will need to offer products that travel well and ensure taste and safety quality.  Today, just 65% of consumers report that delivery services are taking all necessary precautions to ensure food safety and quality.  Could there be opportunity to grow sector confidence?

As consumer behaviours continue to evolve and as we adapt to the next new post-COVID reality, the foodservice industry together with many other sectors, will undoubtedly face new and unforeseen challenges. But the players that will emerge stronger are the ones who keep their finger on the pulse of shifting habits and who are willing to make bold and decisive moves to build resiliency to ensure long-term success.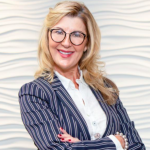 Kathy Perrotta is a VP with Ipsos Market Strategy and Understanding, working with the Food & Beverage Group Syndicated Services. Data sources within this group include Ipsos FIVE and Foodservice Monitor (FSM), a daily tracking of purchases, habits and motivations at all foodservice segments and at branded operators among more than 36,000 individuals annually.