Essential services: Cross Canada update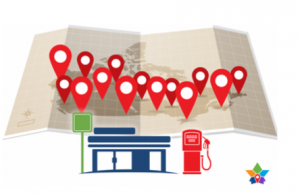 C-stores and gas stations across the country remain open under ever-changing guidelines, according to the Convenience Industry Council of Canada's Coast to Coast Update.



As of April 7, convenience stores and distributors are included in the "'workers supporting [...] outlets that sell[s] food and beverage products" as well as "employees and firms supporting food [...] and beverage distribution, including warehouse workers [...]."


At the moment, c-stores and gas stations are considered essential services in Alberta, Manitoba, Ontario, Quebec, Nova Scotia, New Brunswick, P.E.I. and Northwest Territories. Yukon has now joined the "essential services" camp.
Other provinces are taking a slightly different approach, but the outcome is the same - convenience and gas are open for business.
Newfoundland and Labrador is permitting retail businesses that provide food to operate, as well as gas stations. Saskatchewan has listed convenience stores and gas stations as allowable.
Nunavut have not yet created lists of essential and non-essential services and businesses, however "the territory has stated types of businesses to close but not yet which may remain open, including convenience stores and gas stations."
CICC is regularly updating the status of convenience and gas operators
here
.